Overcoming the challenge of AI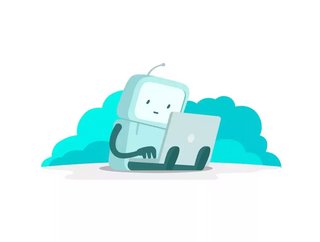 AI will streamline complex tasks, identify insights that can truly make a difference in the world and make incredible leaps in our levels of productivi...
When it comes to AI, it's easy to be daunted by the complexity, the mystery and the possibilities. The reality is that AI will streamline complex tasks, identify insights that can truly make a difference in the world and make incredible leaps in our levels of productivity. In the US, 68% of businesses increased investment in AI technologies during the Covid pandemic, whilst thinks that AI and machine learning will have the greatest impact on global recovery. 
But how do businesses begin on the path towards adopting AI when it is such a complex subject? 
The foundation of AI
AI depends on a large, healthy set of data. The only way for accurate patterns and insights to be uncovered is for AI algorithms to analyse carefully collected data that reflects reality, otherwise the output will not be reliable. It is from that carefully collected data that valid interpretations can be produced. For example, to analyse hours of video footage from past games to provide insights on how to train their teams to compete better. This is only possible with the data collection practice in place. 
In order for businesses to incorporate a similar AI strategy, brands need to first invest in a strong data strategy - data that is captured with intent, consistency and transparency is key. Football clubs have a policy of always recording each match, and the process has been for analysts and coaches to spend time watching and taking note of observed patterns and manoeuvres. Now, instead of only relying on human eyes diligently reviewing, football clubs have the additional power of AI to help identify patterns that may have previously been missed. 
Data strategy fundamentals
Many companies do not have the luxury to begin anew. A subset of these companies find themselves with a vast amount of data, but are now catching up to understand what their data can do for them. It is a common pain point for existing data collection to be done without a purpose, or for the data itself to be inconsistent in format, or even that data is hidden within the business across various teams and channels. 
In order to take advantage of AI, your data strategy needs to address a few fundamental principles. 
Take a step back: what are you trying to achieve with your data collection? Are you tracking metrics across KPIs? Are you gathering data to understand user behaviour? Be aware of the intent behind data capture and categorise accordingly. 
What type of data are you collecting? Is this data in the correct format?
Be sure that data captured across the business is not siloed. Valuable insights can be found across areas within the business. Transparency is important.
Surfacing the data so that it is collected with intent, in a consistent format for analysis and made transparent across the organisation is fundamental. Utilities companies are incorporating AI driven chat bots but in order for these chatbots to work,  they must be able to access the data stored in different areas of the business such as account information, payment history, existing charges, etc. Imagine if a customer were trying to access their account balance, but the chatbot didn't know they changed addresses? The resulting confusion creates more work and poor results. Basic data strategies need to be in place to solve these day-to-day problems. 
Don't start from scratch
Rather than starting from a blank slate when tackling how to implement a healthy practice in data collection, or retroactively taking advantage of the vast amounts of collected legacy data for value, there are solutions to help guide the process. Finding the right Digital Experience Platform (DXP) means that businesses must think critically about how their overall business strategy fits with their digital strategy, before finally settling and determining their data strategy. In this practice, the complex questions of determining the best solution will come up naturally if done correctly. Furthermore, the additional burden of keeping up with sporadic digital policy regulation changes, can be handled through the use of the DXP - saving organisations from collective headaches of developers to the C-suite. 
A well established DXP will establish a strong connection point with customers, as well as enforce a deliberate data collection policy - as a result, producing a healthy data set that accurately represents reality. With this foundational step established, organisations are poised to integrate AI and can begin to evolve their processes. 
By Ursula Hardy, Platforms Solution Manager at Kagool