NewtonX: Using AI to power business decisions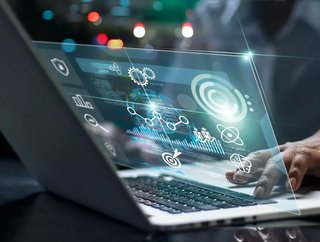 After raising US$32m, we look at NewtonX who is continuing to develop its tool aimed at creating access to high-quality data and research for everyone
Founded in 2016 with the vision of leveraging automation and AI to create the best on-demand B2B knowledge access platform, NewtonX helps companies make business-critical decisions regarding their products, services, pricing, or marketing innovations, understanding the voice of the customer, and competitive benchmarks.
Business leaders need to make hundreds of decisions every day, these decisions are often challenges that someone else has already solved. Connecting the business leaders with the question to those who already have the answers would be the ultimate competitive advantage to their decision-making. 
NewtonX approached the problem with an "open-network" approach. Using its AI technology it scans over 1.1 billion professionals across 140 industries and automatically identifies the most qualified professionals to deliver insights. 
It can then custom recruit hundreds of thousands of professionals daily to connect them to business leaders who need answers. Insights are delivered in the form of expert consultations, surveys from 10 to 10,000 participants or in-person meetings.
A need for high-quality data
According to research from Experian, business leaders agree that data-driven organisations have a competitive advantage. While 98% of leaders acknowledge the need for high-quality data, only 51% have access to the data they need; and there is a large degree of distrust in available information. 
NewtonX's AI-driven B2B market research and intelligence solution eliminates the data trust deficit. With year-over-year growth in excess of 130%, NewtonX serves organisations of all sizes and industries from Fortune 500 to the top consulting firms, financial institutions, leading market research firms and mid-sized companies. 
Making access to authenticated insights accessible to more business users
Most recently the company has announced the closing of a $32m Series B funding round. The round was led by Marbruck Investments with support from Level One Fund backed by UBS O'Connor, Gaingels, and Heliad Partners. Existing investors Two Sigma, Third Prime, XFund, Story Ventures and Switch participated as well. This round brings NewtonX's total amount of funding to $47M. 
"Together, with our valued customers like Microsoft, Fortune, and Pinterest, NewtonX has ushered in a new standard of truth in B2B market research and made access to authenticated insights accessible to more business users than ever before. Every day, business leaders and professionals across their organisations are making decisions with confidence and attaining expected business outcomes with insights powered by NewtonX," said Sascha Eder, CEO and co-founder, NewtonX.
The new funding will be used to expand engineering, further develop its product suite, and build out the sales and marketing teams to increase NewtonX's brand awareness among business leaders.