Naver strengthens AI team by appointing key professionals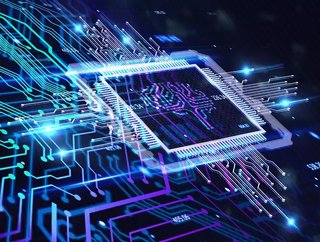 Naver aims to expand its AI community by adding new professionals to the team, in order to help strengthen and develop the company
Naver Corporation has announced that the company is bolstering its global AI R&D belt with artificial intelligence (AI) experts in search quality evaluation and natural language processing. 
Naver expects to accelerate cooperation within its AI community by expanding its talents with robust experience and knowledge in the field.   
Who is joining the team? 

Naver has appointed Dr. Young-Bum Kim, an AI expert in conversational AI as head of Applied Science and Executive Director of U.S. R&D at NAVER Search CIC. 
Dr. Kim led the Dynamic Ranking Science Group, a key component of the AI platform Alexa, at Amazon. He developed key technologies to understand the user's context and intentions, and provide optimal service. In particular, he has established an AI system that provides the response desired by general and corporate users through tens of thousands of Alexa Skills and other devices. Meanwhile, Dr. Kim currently serves as a chair professor at Hallym University and an adjunct professor at the Department of Computer Science at Korea University.
The company also appointed Professor Tetsuya Sakai, dean of the Department of Computer Science and Engineering at Waseda University in Japan, as its general research advisor. 
Professor Sakai used to be the director of the Natural Language Processing Lab at NewsWatch and work at Microsoft Research Asia and served as the dean of the Department of Computer Science and Engineering. Over the past 20 years, Professor Sakai has continued research on how to evaluate the effectiveness of desktop/mobile search, Q&A, and natural language conversations and he is renowned as a researcher in search quality evaluation with robust experience and knowledge in the field. He is the vice-chair at the Association of Computing Machinery Special Interest Group on Information Retrieval (ACM SIGIR) and the chair of the Steering Committee at the International Conference on the Theory of Information Retrieval (ICTIR). 
Dr. Kim and Professor Sakai will work together and create synergies for upgrading NAVER's search and AI service. 
"We expect Naver's abundant data and service operation know-how and the performance of new experts will create synergy to provide users with a more advanced search experience," said Inho Kang, Executive Officer at Naver Search CIC. "As a leading technology company, NAVER will strengthen collaboration and exchanges with outstanding researchers around the world and promote further technological growth."