MTS AI Centre launches $100mn AI fund for start-ups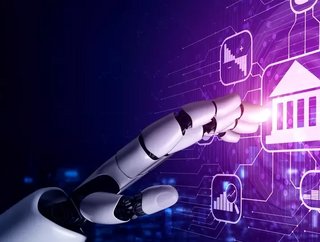 MTS AI Centre has announced the launch of a $100 million AI fund and accelerator to spearhead the development and commercialisation of AI solutions
The international artificial intelligence (AI) subsidiary of Russia's largest telecom operator, MTS, has created the fund not only to spearhead the development and commercialisation of AI solutions but also to support promising AI start-ups across Asia, Europe and North America.  
This venture capital (VC) fund and accelerator platform, Intelligent Machines (Intema), will focus on supporting AI start-ups with smart money, this includes:
Financial support

Deep technical and business expertise

Access to computing power and networking
Adding to this, the start-ups will have the ability to leverage world-class AI experts through the established position of its parent company MTS, a leading multinational with expertise in telecoms, fintech, cloud technology, Big Data, and AI. 
Alexey Posternak, Chief Financial and Investment Officer, member of the BoD MTS AI  Centre, said: "We are delighted that the MTS AI VC fund and accelerator will support promising teams around the world and help developers of AI-based solutions to bring their products to a new level. The guiding vision for MTS Artificial Intelligence Centre is to establish itself as an AI institute,  with deep technical expertise, boosting the capabilities of its investee firms to bring new products to the market." 
"The field of AI services has huge, transformative potential and our full-cycle platform will enhance our position in this dynamic global market by fostering innovation and seeding a  diverse network of cutting-edge AI businesses. We are ready to support the rapid growth of promising teams and invest in both early-stage projects and more mature start-ups," he continued.
Supporting start-ups finesse their AI product
Dedicated to supporting new AI companies, the MTS AI Centre will invest more than $100 million in AI start-ups over the next three years. This venture fund will invest up to $20 million in individual projects and companies, and a start-up accelerator that will invest up to $100,000.00 per project. 
By enabling MTS AI to support AI firms at both established and early stages of their growth journeys, the investment will mean it can cover AI start-up development from idea phase companies to mature projects with a business model and product.  
To help them scale, MTS scouts will identify the most promising teams. It will focus on late seed-stage as well as series A and B start-ups.
On top of the investment, successful participants will gain access to the computing power necessary for the high-quality training of neural networks. They will also gain the opportunity to conduct a pilot project jointly with the Centre. 
Successful start-ups, as part of the investment, will also gain support from world-renowned mentors comprising successful entrepreneurs, and executives from leading tech organisations such as Google, Samsung, Shazam, Apple, Intel and Nvidia. These mentors will give 1-on-1 mentor sessions and give tailored guidance to improve the core AI of the business and finesse their product for the market.
Prospective candidates are invited to apply for a three-month acceleration program which is scheduled to start in October 2021, through the MTS AI Centre accelerator website.