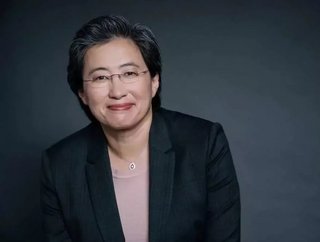 As the President and CEO of US semiconductor giant Advanced Micro Devices (AMD), Lisa Su is well deserving of the title of legend in the field of AI...
As a manufacturer of graphical processing units (GPUs), AMD plays an in the field of machine learning, where, thanks to their highly parallel nature, GPUs are invaluable. Despite this, AMD has not entered the field as fully as its main competitor such as Intel or GPU manufacturer Nvidia, for instance not offering a dedicated AI chip. Under Lisa Su's leadership, that is changing, however. She has said that the company is considering building dedicated accelerators for applications such as machine learning, : "We'll absolutely see AMD be a large player in AI". 
Born in Taiwan, Su arrived in the United States at the age of three years old. Later, she studied electrical engineering at the Massachusetts Institute of Technology before going on to work for Texas Instruments and IBM, where she helped propel significant advancements in semiconductor design. She joined AMD as SVP in 2012 from Freescale Semiconductor, where she had served as Chief Technology Officer, before attaining the role of CEO and President in 2014.
In at this year's Consumer Electronics show, Su emphasised the company's commitment to digital transformation in society, saying: "AMD is incredibly proud to be at the heart of products, services and experiences keeping us productive, learning, connected and entertained in an increasingly 'digital first' world," said Dr. Su. "We are committed to consistently pushing the envelope on what's possible in PCs, gaming, data centers and the cloud together with our industry partners."
The Xilinx purchase
The company recently cemented its position in the semiconductor industry with a purchase of competitor Xilinx in a $35bn deal. Su said of the deal: "Our acquisition of Xilinx marks the next leg in our journey to establish AMD as the industry's high performance computing leader and partner of choice for the largest and most important technology companies in the world. [...] By combining our world-class engineering teams and deep domain expertise, we will create an industry leader with the vision, talent and scale to define the future of high performance computing."
As one of the industry's most prominent women, Su also made our recent list of the , coming in at fifth place overall.