Leaked AI plans show proposal for new regulations in the EU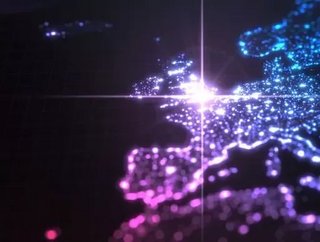 The European Commission is set to propose new regulations on AI and outlaw systems used for "indiscriminate surveillance" operations...
The European Commission is set to unveil new regulations on AI products. A leaked draft of the legislation, obtained by , shows how the Commission is planning on achieving these regulations in upcoming legislation this month. 
The draft includes bans for certain uses of AI systems and will only allow risky AI technology into the EU's internal market if it has been vetted. 
As part of the draft regulation on 'European approach for artificial intelligence', have reported that the EU executive proposes to ban AI technologies that are used for "indiscriminate surveillance applied in a generalised manner to all natural persons without differentiation." This includes surveillance such as those "monitoring and tracking of natural persons in digital or physical environments, as well as automated aggregation and analysis of personal data from various sources".
Companies that don't comply could be hit with a fine of up to €20 million or 4 per cent of their total worldwide annual turnover.
According to the draft none of the bans will apply if the use of them are authorised by law and are carried out by authorities to enforce laws and fight crime. For example, the use of facial recognition in public places could be allowed if it is limited in time and geography, and necessary to fight terroism. 
The EU has made a previous statement which : "This proposal will aim to safeguard fundamental EU values and rights and user safety by obliging high-risk AI systems to meet mandatory requirements related to their trustworthiness. For example, ensuring there is human oversight, and clear information on the capabilities and limitations of AI."
Even with the leak of the draft there is still little information available as to how the EU plans to enforce the regulations or how systems will be vetted. Once the Commission has published the new regulations, EU lawmakers will be able to voice their views about AI technologies and more information could be released. 
Are the EU using AI?
AI can be key in economic development and can provide solutions to a range of different challenges such as treating diseases to dealing with complaints. 
A study found that in 2020, 7 per cent of enterprises in the EU with at least 10 people employed used AI applications. While 2 per cent of the enterprises used machine learning to analyse big data internally, 1 per cent analysed big data internally with the help of natural language processing, natural language generation or speech recognition. A chat service, where a chatbot or virtual agent generated natural language replies to customers, was used in 2 per cent of the enterprises. The same proportion of enterprises, 2 per cent, used service robots, which are characterised with some degree of autonomy, for example to carry out cleaning.
Among the EU Member States, Ireland recorded the highest share of enterprises (23 per cent) that used any of the four considered AI applications in 2020. Other countries with widespread uptake of AI technologies were Malta (19 per cent), Finland (12 per cent) and Denmark (11 per cent).
The future of certain aspects of AI in the EU look uncertain at the moment and will be dependent on the decisions and outcome that the Commission makes. 
(Image: Eurostat)