The impact of AI on employees' professional lives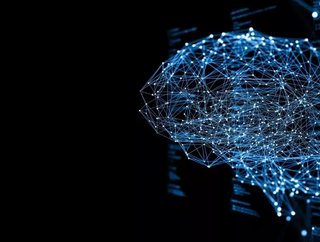 One technology that is expected to see further adoption in the business world and impact employees' professional lives is AI...
The coronavirus crisis has accelerated the technological revolution beyond anything we could have imagined, causing major change in businesses across the globe. Although companies are trying to establish roadmaps and transformation strategies towards this new digital era, there is still a long way to go. One technology that is expected to see further adoption in the business world and impact employees' professional lives is AI.
According to , many organisations and managers remain reluctant to apply AI in the workplace, with only 17% of companies currently using the technology. But as we continue to move and adapt to future demands, it will only be a matter of time before AI becomes a necessary tool to incorporate in everyday tasks and support employees in the workplace. AI won't replace jobs but will actually enhance corporate culture and provide ways to optimise and streamline the tasks of different departments across the business.  
It's also important that employees are fully involved in this journey and understand how AI will impact their professional lives. Here are a few areas where AI will directly impact the people in your organisation:
Recruitment
AI can be used as a tool to find skill gaps in the organisation, helping to match skills with potential candidates and uncovering skills in the current workforce to fill roles within the company. This means that not only is recruitment more targeted, both internally and externally, but also onboarding can be much more accurate and personalised towards each candidate, which is a huge benefit for HR. From the candidate's perspective, AI can also help to eliminate bias and potential discrimination that humans unconsciously make, boosting diversity within the organisation. Uncovering skills gaps within potential candidates also means that organisations have a better idea of what skills the candidate might not be so strong in and can offer specific training during their onboarding to fill in those gaps and help quickly bring the candidate up to speed. 
Learning and training
AI also enables the development of applications that facilitate continuous learning and improve an employee's skillset. Part of AI's ability is to make predictions and recommendations, meaning that once skills gaps have been uncovered, AI can offer personalised learning content to each employee in order to help them acquire new knowledge for their current position or even train them up for other roles within the business. Managers, with the categorisation of data provided by AI, will also be able to see how their employees evolve and aspire to new opportunities, giving freedom to define their own career journey and choose what they want to learn. In this way, employees learn in a fast and simple way, without the need to take "mandatory" training courses that do not necessarily contribute to their development. Tools, such as the not only analyse learning behaviours, but also career paths, enabling companies to provide recommendations that empower employees to use their newly acquired skills to further their careers.
Predictions
AI technology processes all of an organisation's workforce information, regardless of its size. With this analysis, extracting relevant data related to company performance and productivity is an automatic and extremely simple task. HR staff will no longer have to spend hours sifting through data and reports to get the information they really need. More importantly, employees will not have to worry about how this information is collected and used as it is all treated completely anonymously. The automatic analysis of this vast amount of information will also facilitate predictions for employee behaviour. For example, possible employee demotivation and potential causes. In this way, the HR department will be able to anticipate a possible major problem before it occurs, and action can be taken to help or support employees.
There is no doubt that the use of AI will gradually increase in organisations in the future. A company's greatest asset is its employees and any tool that guarantees improvement in daily work should be welcomed. Digital transformation will bring a new role to management, also bringing about changes in the mindset of all the people who are part of it, with technology becoming a key element in attracting and retaining talent in the company.