How Optibus uses AI to make transport more efficient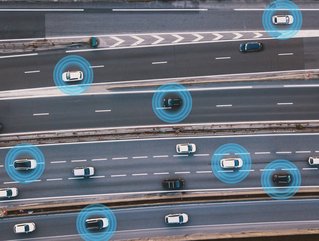 We take a look at how Optibus leverages a combination of artificial intelligence (AI), algorithms and cloud computing to make public transportation smarter
A SaaS company founded in 2014, Optibus powers transit operations in over 1,000 cities around the world, planning and scheduling the movement of vehicles and drivers to try to improve the quality and reliability of transit service and make operations more efficient.
It is a cloud-native solution powered by artificial intelligence (AI) and advanced optimisation algorithms, that enables operators and agencies to plan and analyse better routes, schedules, rosters, and much more.
The company has been recognised as a technology pioneer by the World Economic Forum for its role in transforming the transportation industry, promoting equity, sustainability, and smart cities.
Expanding products and strengthening global presence
Optibus has recently closed US$100mn in Series D funding. This latest round of financing brings Optibus' total funding to US$260mn and its valuation to US$1.3bn, making Optibus the first unicorn dedicated to the public transportation sector.
"Optibus is proud to be the first unicorn dedicated to public transportation, which is at the core of a healthy and equitable society. By putting powerful technology in the hands of industry professionals, Optibus helps to increase transportation equity and ridership while reducing emissions and costs. Our investors and employees see the double promise of Optibus to generate both social good and ROI, and we are thrilled to lead the industry's digital transformation," said Optibus CEO and co-founder Amos Haggiag.
The closing of the round coincided with the launch of Ridership Insights and the company will use the funding to advance its vision of a holistic software platform for all public transportation planning and operations needs, expand into new product and service offerings including real-time operations and electric vehicle management, and strengthen its global presence in existing and new markets.
With Ridership Insights, Optibus enables the visualisation and analysis of ridership data directly on the map during the network planning phase, giving planners deeper insight into how the city moves. Planners can easily view their ridership KPIs on a route, segment, or stop level, with boarding and alighting data for each stop, or filter by time and date range. This crucial data enhances insight into how the network is performing, resulting in better routes that meet passengers' needs.
Using AI to make transport more efficient
Artificial intelligence (AI) is changing the transport sector. From helping cars, trains, ships and planes to function autonomously, to making traffic flows smoother, it is already applied in numerous transport fields.
Worldwide, automotive manufacturers, technology firms and research groups are exploring AI technologies to develop automated vehicles and automated systems for use in commercial as well as personal transportation.
AI can help to make transport modes safer, cleaner, smarter and more efficient. AI-led autonomous transport could also help to reduce the human errors that are involved in many traffic accidents.
However, with these opportunities comes challenges, including unintended consequences and misuse such as cyber-attacks and bias decisions about transport. There are also ramifications for employment, and ethical questions regarding liability for the decisions taken by AI in the place of humans.