How Detect Technologies use AI for industrial transformation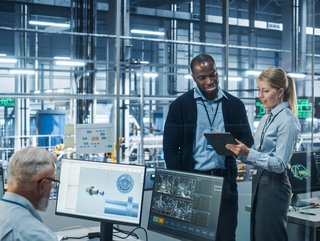 After recently raising US$28mn in funding, we take a look at Detect Technologies and how it is aiming to make industries safer with AI
Founded in 2016, Detect Technologies is a leading Industrial AI company that is building solutions and cutting-edge technology for the industrial ecosystem.
Its mission is to re-engineer and automate industrial processes, deliver maximum and sustained industrial productivity, and accelerate the path to industry 4.0. With the vision of making industries safe and efficient, Detect Technologies harnesses AI, advanced robotics, IoT-enabled sensors, AR/VR, and computer vision – to connect and unify data, workforce, equipment, and processes.
Serving clients across 6 regions, the company has over 25 IPs and trademarks and have successfully deployed solutions across 100 sites globally. Detect Technologies is trusted by some of the biggest enterprises like Shell, ExxonMobil, Adani Group, Reliance Industries, Vedanta, Aditya Birla Group, GAIL, LOTTE, Hindustan Petroleum, Indian Oil, Cipla, and many more.
Providing technology to help solve real-time problems
The startup recently raised US$28mn as part of its Series B funding round led by Prosus Ventures, with significant participation from existing investors Accel and Elevation Capital. Other existing investors such as Shell Ventures, Bharat Innovation Fund and Bluehill Capital also took part in the round.
It will use the funding to expand and strengthen sales and operations across international markets in North America and Europe, and also invest in its product suite to scale up operations.
"Our vision is to provide actionable intelligence to help industries mitigate their risks while achieving their business objectives sustainably. I am happy that our customers are reporting fewer HSE incidents and reduced unplanned downtimes with increased productivity levels. We are grateful for the confidence bestowed upon us by our investors, and look forward to accelerating our market expansion," said Daniel Raj David, CEO and Co-founder of Detect Technologies.
Industries are actively exploring comprehensive solutions to automate their risk identification and reporting functions. Detect's client portfolio is growing globally across various industrial sectors. Increased visibility and actionable insights are helping organisations reduce their non-compliance to boost productivity and throughput.
"The industrial sectors have historically been challenged with lack of real-time data and insights to mitigate safety issues and loss of revenue from unplanned shutdowns. Detect has been at the forefront of solving these issues in very large installations for very large customers, globally. At Accel, we continue to remain excited with the strides that the company has made in the year since we partnered with them and continue to deepen this relationship," added Barath Shankar Subramanian, Partner, Accel.