How Certn uses AI to conduct real-time background checks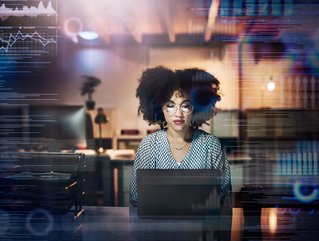 We take a look at how Certn uses AI to help create a 'quick and accurate' experience for employers and candidates when it comes to background checks
Founded in 2016 Certn uses its AI-driven solution to conduct real-time comprehensive background checks and ongoing risk monitoring for employees, contractors and tenants around the world.
Certn is rapidly expanding its global presence, building on the recent acquisition of Credence, a leading UK-based provider of global background checks. Certn plans to create 160 new roles this year and has made a number of strategic hires, including a new managing director for the U.S. market.
Rashmi Gopinath, General Partner, B Capital, said: "Certn has taken the traditionally time-consuming, manual, and archaic experience of background screening and found a way to create a quick, accurate, and simple experience for employers and candidates. Its AI-enabled SaaS platform facilitates trust in the global workplace and provides essential hiring and background verification solutions for organisations who want to foster a culture of trust in their company. "
Facilitating trust through identity management solutions
Certn recently announced that it has secured US$50mn in Series B funding, led by B Capital. This comes after last year's US$34.1mn funding raise. With this latest round, Certn will further advance its mission of building trust in people and invest in new markets worldwide.
B Capital led the funding with seven other investors contributing, including BMO, Tribe, Inovia Capital, Telstra Ventures, Scribble, Moxxie Ventures, and Gaingels Covalent Ventures. B Capital, a strategic partner of Boston Consulting Group, plays a key role in Certn's success by helping the company secure the right partnerships and navigate business challenges.
Andrew McLeod, CEO and co-founder of Certn, said: "Our vision is to safely facilitate trust globally through frictionless identity management solutions by building infrastructure directly with sources of truth around the world. With this funding, we will further invest in our product, new markets, and our partnership program as we build and grow our global team. We're also committed to investing in our current and future Certn employees – Certonians – to provide the best background screening services possible."
Developing the technology to be more accurate
Using AI for background checks can make the whole process faster and more efficient, as the technology is capable of sorting and analysing vast amounts of data.
According to Allied Market Research, the global employment screening services market was valued at US$4.95bn in 2020 and is projected to touch US$10bn by 2028, with a CAGR of 9.2% during the period.
Although there are positives to its usage, some experts are sceptical. People have raised concerns regarding programmer's bias. There have also been reported instances of important errors in which algorithms confused criminal records from candidates with similar names. There is also the worry about glitches, hacks, and other technical issues that can have very harmful consequences on people. As the technology develops over time, it will become more refined and accurate.