How CBOT enables companies to scale the use of chatbots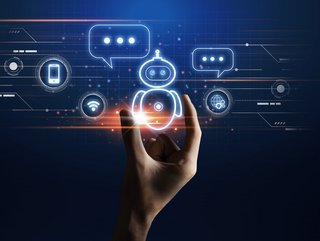 As more companies are turning to chatbots and voice assistants, we take a look at CBOT and how its platform helps transform customer services
Based in İstanbul, CBOT is a leading AI company that offers an end-to-end customer service automation platform based on its own proprietary technologies.
Used by more than 50 well-known enterprises operating in mainly financial services, e-commerce, telecoms, customer services sectors besides public institutions, CBOT's Platform is a full AI-based "end-to-end" solution that enables companies to quickly and cost-effectively develop and scale the use of intelligent chatbots and voice assistants.
The company helps brands to transform their customer service and sales channels by automating up to 70% of customer queries and increasing sales up to 300%.
Reducing chatbot development time
CBOT Platform empowers the customer journey by conversational intelligence, Natural Language Understanding and humanlike voicebots and chatbots. In 2020, CBOT was featured by Gartner among the 16 leading chatbot and virtual assistant companies globally.
Another one of the company's products is CBOT FUSION, a seamless chatbot integration framework reducing the chatbot development time and cost by providing all necessary tools to prepare intent responses with backend configuration and design dynamic conversations without any coding. Virtual assistants built on FUSION easily can be integrated with on-premise systems, IVRs, RPAs, enterprise apps such as SAP, Zendesk, and more.
Increasing use of chatbots and AI assistants
The pandemic fuelled an increase in the number of online purchases, and conversational AI offered an opportunity for businesses to increase efficiency and manage the operational costs better. Virtual Assistants and automation have proved the transforming power in the field of customer service including both traditional IVR based call centers and live chat platforms.
According to IDC Worldwide Semiannual Cognitive Artificial Intelligence Systems Spending Guide, Conversational AI Market will reach US$77.6bn in 2022, more than three times the US$24bn forecast for 2018.
Two areas of focus for these investments are conversational AI applications, namely personal assistants and chatbots, and deep learning and machine learning applications. North America is expected to hold the largest market size in the global conversational AI software market, while Asia Pacific (APAC) is expected to grow at the highest CAGR during the forecast period.
The chatbot market is expected to grow by US$1.11bn, progressing at a CAGR of almost 29% during the forecast period.
As virtual assistants trends look more promising by the advancement of the technology, the improvement of its customer experience and the successful use cases encouraged more and more organisations from various sectors focus on conversational AI for their business strategy.