How can AI help in the fight against climate change?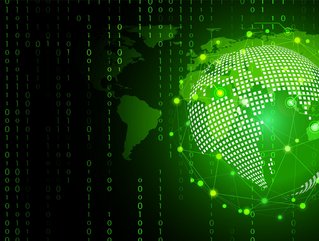 As organisations around the world try to tackle climate change, AI can be used to help manage environmental impacts
Artificial Intelligence (AI) is one of the fastest-growing technologies in the world, with a huge potential to create great impacts on entire industries, drive substantial economic growth and transform all areas of life.
Research by PwC UK, commissioned by Microsoft, estimates that using AI for environmental applications could contribute up to US$5.2tn to the global economy in 2030, a 4.4% increase relative to business as usual.
AI levers could also reduce worldwide greenhouse gas (GHG) emissions by 4% in 2030, an amount equivalent to 2.4 Gt CO2e, which is equivalent to the 2030 annual emissions of Australia, Canada and Japan combined. At the same time as productivity improvements, AI could create 38.2 million net new jobs across the global economy offering more skilled occupations as part of this transition.
In 2019 The UK Government recognised that Green AI can help to address the UK's Grand Challenges, which are four transformative global trends set out in the UK Industrial Strategy, which include issues related to climate change. Efforts include £200 million of funding towards 1,000 new PhD places over the next 5 years, for studying AI which could make industries more sustainable.
How can AI be used to help measure climate change impacts?
AI has the potential to accelerate global efforts to protect the environment and conserve resources by detecting energy emission reductions, CO2 removal, and helping develop greener transportation networks.
Tracking environmental changes
It can be used to detect environmental issues, such as deforestation or water quality issues. Using satellite imagery and AI, researchers can more accurately identify where deforestation is taking place and put protective measures in place around these natural carbon sinks.
One of the most noticeable and significant impacts of climate change is extreme weather events. Traditionally, meteorologists use masses of data and huge computing power to make weather forecasts based on relatively basic predictive models. The data is gathered from sources like deep-space satellites, weather balloons and radar systems, sources that are prone to faults and inaccuracies. The algorithms AI utilises can fill any gaps in meteorologists' data collections using previous data sets and the chains of information and enable more accurate forecasts.
Watching data
Data is a key element in the fight against climate change, as we can gain insights and knowledge. This helps highlight areas that need the most urgent attention and enables us to make better-informed decisions.
AI and ML can enable predictive models in renewable energies like wind power. Engineers regularly face challenges in predicting weather changes and, in turn, calculating supply and demand ratios. AI and ML tools can use algorithms built using data from historical weather forecasts and data from wind turbines themselves to make accurate predictions.
Google UK's DeepMind project has already made a case for this type of initiative, using AI to predict the energy output of wind farms, with this type of predictive model.
Join global business leaders and sustainability experts taking meaningful action at Sustainability LIVE, held at Tobacco Dock, London, 23-24 February 2022. Register to attend today! Click here to learn more.