How Brodmann17 uses AI to improve connected car safety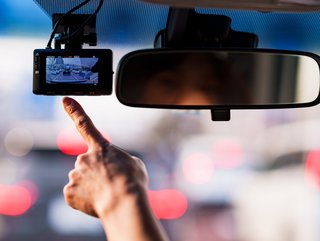 We take a look at Brodmann17, a developer of deep-learning software for advanced driver assistance systems (ADAS) and automated driving
Founded in 2016, Brodmann17 was created by a group of deep learning, computer vision and edge AI experts who wanted to bring 'uncompromising AI' to the edge and everyday applications.
The company develops AI that is aiming to change safety in mobility. Its patented deep learning technology is designed for automotive vision, and according to the company it significantly improves automated driving systems by optimally balancing performance, accuracy, hardware constraints, and price, 'creating a golden path towards smarter mobility that is accessible to everyone'.
Brodmann17's AI is based on deep learning neural networks that extract all possible information from a video to make the entire ADAS software smarter. Named after the 19th-century researcher, Prof. Brodmann, who identified area number 17 of the human brain as the one responsible for processing visual information, the company is backed by high-profile technology and automotive industry players such as Samsung, Sony, and Xilinx.
Increasing safety for connected cars
Brodmann17 recently partnered with Waylens, an innovator in the video telematics space, to launch the Waylens Secure4K dash camera with ADAS (Advance Driving Assistance Systems) technology for the video telematics and fleet management markets.
The technology extracts valuable data from the camera and reduces false alerts for trusted decisions. An AI camera can detect events that other sensors are blind to, such as tailgating, running red lights and other potentially dangerous driving events – and Brodmann17's Vision-AI works in even the poorest of weather conditions.
The company claims that potential for cost saving through increased efficiency of fleet management, as well as improving driver safety, by extending ADAS into the video telematics market is 'endless'. It also explained that the solution safeguards fleets from fraudulent claims, and it should lower insurance costs by reducing accidents.
Haowei Zhang, Waylens' Co-Founder & CEO said, "Through our collaboration with Brodmann17, these precision AI models will now include ADAS and active safety for connected cars and vehicle fleets. We're privileged to be working with Brodmann17's extremely talented team and, knowing their track record of customer satisfaction, we realized this was an opportunity not to be missed."