Has automation improved employee experience at work?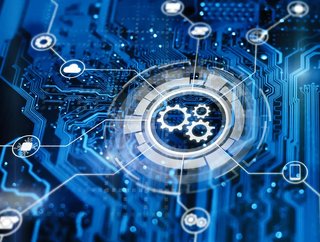 As organisations manage increased employee workloads due to shifting customer expectations, automation solutions will play an increasingly significant role
Organisations in every industry have made the shift to digital-first experiences. This shift has spurred investment in automation tools to both increase productivity and improve the employee experience, an area of growing importance in hybrid work environments.
A key way to improve a company's employee experience is to empower people with the tools needed to efficiently complete time-consuming tasks. According to Salesforce's survey findings, it doesn't take long for employees to realise that automation tools are time-savers. In fact, 79% of respondents said they have increased their productivity thanks to automation tools.
The recent Salesforce survey has identified four key ways workplace automation has actually improved employee experiences, both personally and professionally. The survey, fielded in October among 773 automation users in the United States, found that 89% are more satisfied with their job and 84% are more satisfied with their company as a result of using automation in the workplace.
What are the four key ways automation has improved employee experience? 
Automation fuels productivity and team collaboration 
As employees automate tasks like daily workflow and data reporting, they are reporting increased productivity. 
According to the research, automation solutions serve as a means to better work both across and within teams. With low code automation, users can build workflows easily in order to collaborate better with IT departments. In fact, 90% of IT users claim automation has made them much more satisfied with collaboration across departments. 
 
It can save time while reducing error
When automation entered the scene, many people worried about the ability of technology to replace the value of human workers with critical thinking skills. It was found that 88% of employees trust automation solutions to complete tasks quickly and without errors, giving them more time to spend on complex projects.
 
Time saved with automation allows employees to take on new projects
This reduction in errors and menial tasks means employees are left to use their time valuably and strategically. Most automation users claim time saved by automation solutions allows them to grow their skill sets, take on new projects, and even deepen their professional relationships. 
It lowers stress and increases balance
Survey respondents reported lower stress levels and better work life balance as a result of using automation solutions. According to the survey findings, 76% of respondents reported feeling less stressed at work thanks to automation tools, while 91% reported that automation solutions offered better work-life balance than before.