The growing cognitive computing market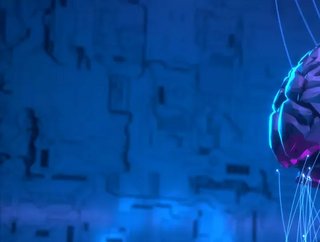 The cognitive computing market is expected to grow in the coming years, the rise of technology domains such as cloud and edge are facilitating this growth
Cognitive computing is, for many businesses, an important tool as it can help companies accomplish many goals ranging from communicating with stakeholders to executing critical research. 
At their core, cognitive computing systems are adaptive and can quickly adjust to any company's digital transformation strategy as it changes with new and innovative technologies.
Commonly associated with the phrase cognitive computing is IBM's system, Watson, a portfolio of business-ready tools, applications and solutions designed to reduce the costs and hurdles of artificial intelligence (AI) adoption while optimising outcomes and responsible use of AI.
IBM Cognitive looked into early adopters of cognitive computing. These companies that embraced the capabilities of cognitive computing saw a considerable return on investment: 5% of respondents said the technology became crucial to the overall success of the business; 58% said it was pivotal in the company-wide digital transformation, and 58% said it would remain an important competitive advantage in the future.
With many businesses utilising AI-powered technology, a lot of research is starting to show an expected significant growth in the cognitive computing global market.
The rise of cloud-based technology supporting market growth
The demand for cognitive computing services is expected to skyrocket. According to Grand View Research, the global market is expected to reach $49.36 billion by 2025. 
Further research echoes these findings. Data Bridge Market Research published a report titled, "Cognitive Computing Market Global Growth, Trends, Opportunities and COVID-19 Impacts". According to the report, the cognitive computing market is expected to witness growth during the forecast period due to growing demand at the end-user level.
Its report also says the global cognitive computing market is set to witness a healthy compound annual growth rate (CAGR) of 32.13% in the forecast period By 2026. This growth is expected to be driven by the rising adoption of cloud-based technology and technological advancement & development in cognitive computing.
Enabling a widespread revolution in cognitive technology
The rise of cloud technology is serving as a catalyst for the adoption of cognitive computing technologies. Kasia Borowska, Managing Director at Brainpool AI discussed the link between the two: "A good example of the intrinsic link between cloud and cognitive technologies is to look at Amazon Web Services (AWS), which offers pre-trained intelligence tools for applications such as demand forecasting, fraud prevention, image/video analysis and text-to-speech."
Amazon is not the only big tech company taking this approach to cognitive computing and cloud technologies. Microsoft and Google offer Microsoft Azure and Google Cloud Platform respectively. Each of these platforms has its own portfolio of cognitive capabilities. 
With these large tech companies offering cloud services with cognitive capabilities, it highlights the significance of cloud technologies in cognitive computing's market growth. Borowska expanded on this: "Cognitive technologies form a large part of the next industrial revolution, alongside other technologies such as blockchain, Internet of Things (IoT) and robotics."
"What is unique about Industry 4.0 is that the cloud enables this revolution to be more widespread and democratised than any of its predecessors," she continued.
Cheaper and faster innovation facilitated by the cloud
The adoption of cloud-based technologies has not only driven growth within the cognitive computing market, but it also makes cognitive computing platforms more accessible to businesses. Discussing this, David Walker EMEA Technical Director at Yugabyte said: "Cognitive computing is highly reliant on the signal data available to it. Traditional on-premise systems have relied on databases that are constrained by their size and location and these bound the capabilities of the upstream analytical tools. Moving the tools to the cloud has allowed innovation and experimentation to be faster and cheaper."
With cheaper and faster innovation and experimentation, cognitive computing platforms, supported by cloud technologies, become a lot more attractive to businesses looking to utilise cognitive computing solutions in its operations. This is particularly significant as more businesses are turning to digital solutions as a way to improve as we emerge from the pandemic.
As organisations change and become increasingly digitalised they are using more cloud-native distributed databases as an underpinning technology and microservices architectures. As these systems are typically Systems of Record or Systems of Engagement, they contain the data needed for cognitive computing.
Walker expanded: "There is now growing momentum behind developing modern application architectures with cloud-native databases because they are more agile and cost-effective for the business in its day to day work but the under-estimated benefit will be in making that signal data available to cognitive computing - and I believe this will drive growth even faster than most expectations."
Edge computing enabling faster communication
As businesses look to improve their cognitive computing capabilities, along with cloud technology, edge computing can also be a valuable tool in doing so. Edge computing enables instant decision making as it stores and processes data at the source of a network.  
By decentralising data analysis, edge computing provides businesses with a way to improve businesses cognitive computing capabilities. Discussing this, Borowska said: "By analysing data, generating insights and storing them locally using the processing and storage capability provisioned by the hardware, this can drastically reduce the amount of data flowing across the network thereby reducing latency and compute resources required and their associated costs, enable faster communication between connected devices, and improve the user experience."
The intrinsic link between technology domains and cognitive computing growth
Although the rise of technology domains such as cloud and edge are distinct, they are also connected to the advancements in other disciplines such as cognitive computing setting a foundation for its market growth. 
Borowska expanded on this: "The scene is now set so that anyone, anywhere, with sufficient data, technical knowledge, persistence, funds can create a prototype for the next world-changing technology. With interest, demand and the business case for cognitive technologies at an all-time high as a way to accelerate recovery and growth post-COVID."
This rise in high-profile technology domains and the benefits it provides cognitive computing means that businesses cannot afford to be complacent with their adoption of these technologies.
"The potential spoils of the technological arms race are high, and competition will be fiercer than ever. Those that stumble and may well find themselves quickly overtaken by more agile and tech-centric competitors," said Borowska.