Fractal forges ahead in Asian AI market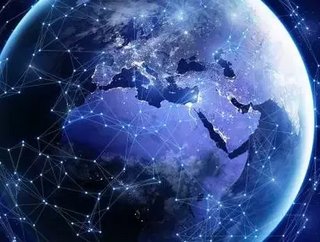 Fractal subsidiary Theremin.ai stocks coffers for Indian and Asian capital market investment strategy expansion...
New York-based Fractal has announced further funding for its Theremin.ai subsidiary, bolstering the company's drive to dominate Asian investment strategy.
The new funding, from OLMO Capital, will be used to hire fresh talent and build the company's algorithmic investment product, which focuses on quantitative investment strategies for the Indian and Asian capital markets.
Fractal's portfolio now includes Theremin.ai, an investment decision-making platform, Qure.ai, which focuses on radiology diagnostics, Cuddle.ai, a strategic decision-making aid, and Eugenie.ai, which picks out anomalies in high-velocity data.
"Theremin.ai's focus is to generate high-value alpha investment strategies and hence there is a need for large datasets, exhaustive research, and specialized talent. This round of financing will help us to continue investing in these areas," said Hemant Kothavade, founder and CEO of Theremin.ai. 
Fractal co-founder, group chief executive and vice chairman Srikanth Velamakanni said, "We set up Theremin.ai to test whether our algorithms could find signals in a nearly perfect capital markets context and we are encouraged by the results. We are excited about two of our AI product businesses (Qure.ai and Theremin.ai) raising external equity financing during this extraordinary year. It validates our approach of finding great entrepreneurs within and outside Fractal and building AI businesses with them while staying consistent with our mission of powering human decisions with AI."
"There is a tremendous potential to use AI to make better informed and high-performance Investment strategies"
OLMO Capital chairman Gulu Mirchandani, said, "We are very excited to partner with Theremin.ai, who are transforming the way investment decisions are being made today. We believe not much innovation has happened in this regard in the Indian and Asian capital markets, and there is a tremendous potential to use AI to make better informed and high-performance Investment strategies. Theremin.ai has the right team and capabilities to capitalize on the situation, and we are glad to partner with them to help accelerate their work in this space."
Satish Raman, chief strategy officer at Fractal said, "Fractal's Ideas2Business initiative is focused on fostering cutting-edge ideas and innovation that help in creating new and market-ready AI-based digital products, platforms and solutions. Our spin-outs of Theremin.ai and Qure.ai are testaments to the success of this program. Cuddle.ai and Eugenie.ai are two other AI products that we believe will soon take the same route, even while we have many others in the early stages, which we will bring to the market."