Forethought: Using AI to transform customer experiences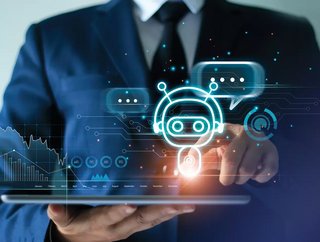 After raising a $65 million Series C, we take a look at Forethought who are using AI to help companies transfer their customer experiences
On a mission is to unlock human potential through artificial intelligence, Forethought is starting with transforming customer service with its AI platform for customer-first experiences.
Companies report losing $75 billion every year due to poor customer service, and 96% of customer attrition is driven by poor customer service interactions. Forethought's complete AI platform helps companies transform the customer experience across the entire support journey by offering AI that is human-centered, boosting agent efficiency while also improving the customer experience. 
Launched in 2018, Forethought's products enable seamless customer experiences by infusing human-centered AI at each stage of the customer support journey: resolving common cases instantly, predicting and prioritising tickets, and assisting agents with relevant knowledge — all from one platform.
Transforming customer experience
The company has recently announced a $65 million Series C funding round that will fuel the company's growth and accelerate the digital transformation in customer service with human-centered AI.
"The pandemic pushed individuals and businesses alike to quickly move to digital channels and processes, a shift that many weren't prepared for," said Deon Nicholas, Co-Founder & CEO of Forethought. "We're helping companies transform their customer experiences, and this funding round will allow us to rapidly expand our research, product development, and marketing to do just that."
The company now has three main customer service products. First it has the Assist, which helps CSAs find the information they need to solve a problem quickly, Solve is a chatbot to help answer simple questions and route the more complex ones to human CSAs and Triage uses AI to route the call to the most knowledgeable CSA to get the call answered most efficiently.
Forethought's AI is trained on your institutional knowledge and built using machine learning, which means it doesn't have to be taught a series of rules. The AI learns to recognise patterns better than a human can.
Businesses are turning to AI after digital transformation continues to increase 
This raise comes on the heels of a breakout year for the company where Forethought increased ARR by 5X, tripled its customer count, and now supports over 10 million human interactions annually on behalf of its customers. This highlights a critical need amongst customer service teams for better support technology that doesn't sacrifice the customer experience, especially as companies scale.
Forethought was named TechCrunch Disrupt Battlefield winner at launch in 2018 and most recently was featured on Forbes' "Next Billion-Dollar Startups" list and Forbes' "AI 50 2021: Companies to Watch" list. Forethought provides their customer support AI platform to leading companies including Lime, Upwork, Thumbtack, Carta, Crunchbase, and many more.