FinScan unveils Focus, new AI-Powered AML Screening Engine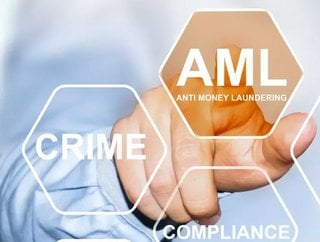 FinScan's new matching engine, Focus, uses technology to produce explainable results for regulators and compliance officers
FinScan, a company that offers anti-money laundering (AML) compliance solutions, has announced the launch of its latest screening engine, Focus. 
According to the company, FinScan Focus integrates advanced AI, linguistic analytics, cultural anomalies, and data insights to 'provide unprecedented levels of transparency and control to compliance officers looking to modernise their sanctions and politically exposed person (PEP) screening programs.'
"FinScan Focus helps compliance professionals address growing screening challenges through its immersive, predictive-analytics-based sandbox simulations," said Kieran Holland, FinScan's head of technical solutions. "These simulations remove the guesswork of how the changes will affect the number of alerts the organisation can expect to clear. And by giving compliance officers complete and granular control of understandable matching rules, FinScan makes it easy for them to explain their results to regulators."
Randal Skipper, president of global field operations, FinScan said: "FinScan Focus combines our Data Quality heritage with our skills in computational linguistics to give clients a solution that models human behavior. Focus's highly intuitive and configurable dashboards enable advanced monitoring and management of screening alerts, making it a huge breakaway from traditional technology and workflows."
COVID-19 crisis and financial management 
FinScan recently conducted a global survey to see how the anti-money laundering (AML) and anti-financial crime (AFC) compliance communities are dealing with challenges brought on by COVID-19. 
The report found the top challenge facing the compliance community during the coronavirus pandemic was the need to work remotely from home while lacking the proper technology and access to internal IT systems. Most organisations feel that their exposure to compliance risk has increased due to, remote working, inadequate IT support for remote access, and the speed with which the organisation had to adjust to crisis management mode and roll out new online services.
63% of respondents expected that criminal activity levels would rise and that their ability to meet regulatory requirements would be impeded due to the pandemic situation. Many organisations said they do feel that they have some level of business continuity planning in place, but not sufficient planning to accommodate this particular pandemic situation. This shows there is an opportunity for future planning, to incorporate a more pandemic-related risk-based approach into their existing business continuity frameworks.