Eurora closes US$3M round bringing AI to e-commerce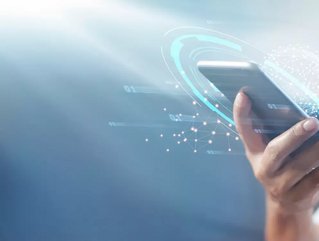 Eurora Solutions, has raised $3 million to help to expand coverage of its e-commerce suite of customs compliance tools across 193 countries
Eurora Solutions, an Estonian firm that offers an AI/ML service for cross-border transactions, has raised a $3 million seed round which will help to expand coverage of its e-commerce suite of customs compliance tools across 193 countries.
The seed round was led by Change Ventures which was joined by angels including the founders of Printify, Artis Kehris and Janis Berdigans, and founder of KatanaMRP, Kristjan Vilosius. 
Eurora's AI/ML engine dynamically assigns to e-commerce product transactions an appropriate HS code (standardised numerical method of classifying products), calculates the appropriate VAT and duty amounts, and automatically creates electronic declarations for EU duties and taxes. Eurora can also act as the fiscal representative for all cross-border transactions for non-EU sellers shipping products to EU customers.
According to the company they are already processing over 100,000 e-commerce transactions per day, and volume is expected to increase to over one million transactions per day by the end of 2021. The AI/ML engine has been trained on over 500 million product descriptions, allowing the AI to automatically handle 5000 requests per second with up to 96% accuracy. This is the highest level of accuracy, speed, and automation available on the market.
Changes to EU rules
Eurora's solution is designed to address the changes in EU trade rules which came into effect on July 1, 2021.  The new regulations will increase the number of customs declarations by more than 900% as billions of new declarations must be submitted and processed. All goods entering the EU must be declared in customs and all orders will now be subject to VAT. EU nations are strongly motivated to enforce the new rules as they are expected to result in over € 10 billion in additional tax revenues for member states.
The company's focus is currently on Chinese platforms which represent over half of the world's e-commerce volume. It has already on-boarded major clients like UBI and TopYou (largest e-commerce logistics providers in South China), Yanwen (ranked in the top three cross-border e-commerce logistics providers in China), JD.com (one of the largest marketplaces in the World), and AIECOMS (large Association of Chinese cross-border e-commerce businesses). Together they represent over one million Chinese e-commerce companies.