Ensuring AI deployments are for the greater good
By Amit Gupta, Executive Vice President and Global Head – DRYiCE Software, HCL Technologies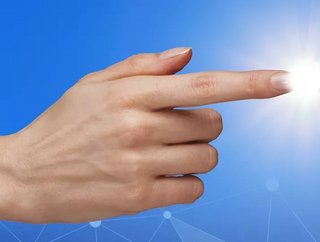 Amit Gupta, Executive Vice President and Global Head – DRYiCE Software, HCL Technologies, discusses AI and how to deploy it effectively
Whilst AI continues to capture the interest of business leaders for its range of benefits, there are still many concerns holding back its deployment. Some are wary that AI will eventually replace the human workforce while others doubt AI will deliver on its promises. Despite this, it's believed that AI will eventually have more of a positive impact than a bad one. The ethical use of AI will make it a key solution to problems and not the cause of them.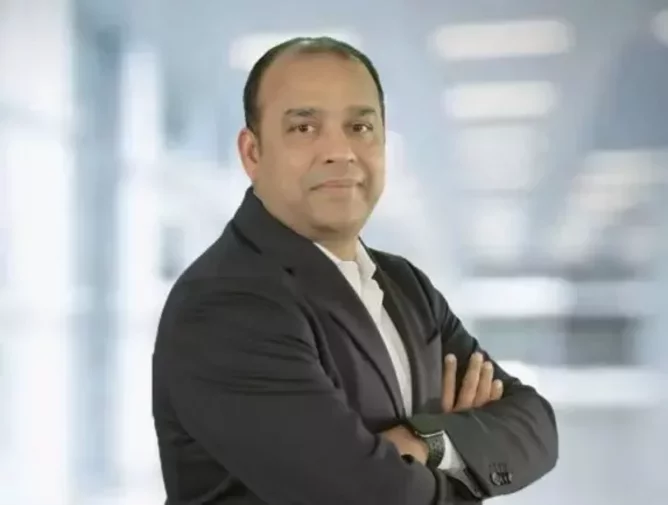 As of 2020, AI's global market size stood at $29.86 billion. A recent report projects the global market to be worth no less than $299.64 billion by 2026, highlighting the huge potential the technology has to offer. If enterprises wish to unlock new opportunities using AI, IT leaders must take time to consider the lingering concerns among their staff. They must make it a priority to build trust by shining a light on the benefits AI can create for both the organisation and its employees. 
A transformation for the better
While AI has caused significant concerns about job loss and automation, there are other aspects to consider. For instance, AI is poised to transform the automotive industry with unmanned, autonomous vehicles. In fact, electric vehicle companies like Tesla are already on the verge of achieving 'level-five' autonomy, which requires no driver input for vehicles. The company's current level-two autopilot requires driver intervention with hands on wheels. However, a potential software update in its AI engine could activate level-five autonomy with no new hardware requirements.
With the driver taken out of the equation, thousands of commercial drivers are facing an uncertain future. Similarly, once automated, assembly lines will see considerably less human intervention on factory floors. However, AI also promises to make these operations safer and standardised with reduced costs while also allowing human resources to take up the role of supervisor. For instance, Tesla's initial innovations in autonomous vehicles saw a 40% reduction in road accidents thanks to self-driving technologies.
Using AI to ensure equality
Another key question is how does this future trend impact wealth distribution? With a majority of tasks becoming automated, inequality of wealth must be bridged. Here, AI will play a crucial role in equalising the post-labour economy by creating the best operating models that benefit everyone in the value chain fairly. Human biases, which play a critical role in the inequality of opportunities and wealth can be eliminated by smart machines while also eradicating errors that cause recurring losses to organisations.
Singularity and security of AI are two other vital factors that organisations need to seriously consider in their pursuit of business excellence. To put it simply, we have only scratched the surface of AI and it is still a developing technology. Such a complex, self-evolving ecosystem makes it difficult for business leaders to stay in control. It is paramount that businesses still make the decisions and not succumb to intelligent machines. AI must be used in a manner that complements humans instead of replacing them. Similarly, the use of ethics is essential to ensure AI is implemented in positive ways that benefit human co-workers and bring improvements to the business.
A world of limitless possibilities
While the potential implications of AI have raised a few eyebrows, the future-facing discussion lies in its ethical use and governance. For instance, while we fear job losses, in reality, AI might actually bring a larger talent pool by offering greater accessibility to opportunities in education, healthcare, and occupation. With AI, the scope of work will not only increase, but will also diversify based on human-machine synergy. In fact, AI is expected to generate between 550-890 million new jobs by 2030.
Climate change is another area that will be immensely benefited. With governing bodies mandating the reduction of carbon emissions, better waste management, and responsible use of environmental resources, sustainable development goals (SDGs) have become critical. As nations and corporations pursue net neutrality over the next decade and beyond, AI has much to offer in the form of enhanced weather simulation and monitoring and faster crisis response. AI also has the potential to redefine operating models and processes that tackle climate change and gradually help the planet regenerate.
Poverty and hunger are other issues that the world is currently combating. Reports suggest that we need to massively increase food production to ensure there is enough to go around. With AI-enabled automation, food production and processing can be boosted radically. For instance, AI-driven applications such as FarmView are already helping researchers find out the right genetic mix to create seeds with the highest yield, nutritional value and the most disease resistant strains of staple cereal crops.
Similarly, AI has a role to play in ensuring improved safety, security, and the upholding of human rights. Thanks to thorough surveillance in the form of facial recognition, imaging, and thermal scanning, AI can not only avert disastrous outcomes, but also preemptively identify malicious intent.
In the end, we are all pursuing a better world, and in combatting the various challenges of our times, we must create a resilient future for all. The ethical and robust use of AI is key to our decision-making, which will shape the future we leave for our successors.