Dimension Data selects Cortex XSOAR as extended platform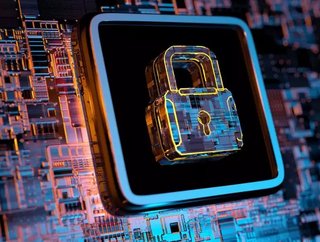 Mohammad Hejazi, Managing Director, Dimension Data Middle East, on the company's adoption of extended Cortex SOAR platform from Palo Alto Network...
Cortex XSOAR, by Palo Alto Networks, has been chosen as an extended SOAR (Security, Orchestration, Automation and Remediation) platform by leading technology partner, Dimension Data Middle East.
Managed Security Services are used to predict, respond to and remediate security issues as quickly as possible and, through the use of this service, Dimension Data Middle East now has a platform to accurately assess threat vectors.
"Dimension Data's cybersecurity investment and skills development illustrates an unwavering determination to be the most-trusted, innovative and operationally excellent managed services partner that clients need in an ever-changing threat landscape," says Mohammad Hejazi, Managing Director, Dimension Data Middle East.
Why Dimension Data is using Cortex XSOAR
Dimension Data will have access to hundreds of standard integrations in different security technologies, as well as Cortex XSOAR custom integration capabilities.
"From an operational perspective, this gives us the ability to provide an even more robust service to our customers, and rapidly respond to major security incidents. Our security engineers understand the enormity of the responsibility they shoulder in protecting our clients' critical assets," says Hejazi.
The company will also benefit from improved support for cross-regional teams across the Middle East and Africa, and the standardised response workflows offered by the extended platform.
"With the Cortex XSOAR platform, we are able to govern the operational processes resulting in material service improvements which our clients will experience when they consume our SOAR-enabled Managed Services. After all, the provision of security services is first and foremost about trust," says Hejazi.
The benefits of Cortex XSOAR for customers
By integrating the capabilities of Cortex XSOAR, Dimension Data customers will benefit from:
Significant reduction in the amount of data that security analysts have to manually review
Standardisation of operational response workflows across the MEA regions
Standardisation of security vendor interactions
Seamless enablement of new and existing managed security services
Lowered input costs due to automation and orchestration
Standard orchestrated response workflow (playbooks) will enable cross-regional teams to support each other
"Dimension Data is a specialist IT services and solution provider that helps clients plan, build, support and manage their IT infrastructures. Headquartered in Johannesburg, Dimension Data operates in 51 countries across five regions – Middle East & Africa, Europe, Asia Pacific, Australia and the Americas."