C3 AI win Constellation SuperNova Award: Data to Decisions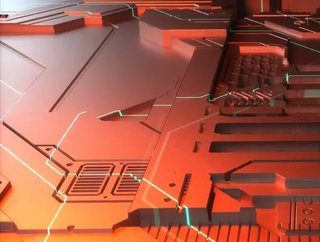 For its Readiness project at the U.S. Airforce RSO, C3 AI has been awarded the 2021 Constellation SuperNova Award for Data to Decisions
The United States Air Force (USAF) Rapid Sustainment Office (RSO) was established with a sustainment-centric focus. 
Its RSO aims to leverage both mature and emerging technologies with the goal to dramatically improve USAF readiness and warfighter capabilities.
One of the biggest and most complex challenges the modern military faces is sustainment. This is not limited to aircraft maintenance, the reach of this challenge extends into supply, transportation, sustaining engineering, data management, human systems, and safety considerations.
This multi-faceted and complex problem is something that the USAF RSO has been looking to combat considering 70 per cent of the cost of an Air Force system is expended to sustain its operation. As a result, it is vital to seek and develop novel technologies and processes that drive down costs.
Overcoming challenges in the USAF with C3 AI
To overcome this challenge, and after a successful inaugural Pitch Day in 2018, the RSO awarded one of its seventeen prototype contracts to C3 AI. The company were tasked to target use cases such as predictive maintenance and multi-domain command and control.
Through this contract, RSO's Condition-Based Maintenance Plus (CBM+) Program Office has used C3 AI to deploy an AI-based predictive maintenance application. 
The company provides a tailored workflow for RSO using the C3 AI Suite and C3 AI Readiness Application for Aircraft to analyse, review, and field component remaining life thresholds, as well as offer a structured process to review and field forecasts. 
C3 AI's application works to improve the efficiency and effectiveness of USAF maintenance processes.
As a result, the RSO's applications that use this solution can forecast the remaining life and proactively remove high-risk components before failure. This reduces the impact of unscheduled maintenance events resulting from a failure and increases aircraft availability.
Over the next several months, the RSO will expand this technology to an additional 20+ USAF aircraft platforms. 
To drive digital transformation across the enterprise through the advanced artificial intelligence (AI) and machine learning (ML) capabilities, the solution is now a platform of choice for the USAF.
AI-powered software leading to success
The successful integration of C3 AI's software has reduced unscheduled maintenance and facilitated a digital flight line. CBM+ has also streamlined maintenance operations, optimised the supply chain, and improved asset generation and fleet awareness.
By transforming sustainment data into valuable knowledge, the C3 AI software has enabled USAF maintenance organisations to optimise maintenance plans and ensure that asset health can meet mission needs.
Highlighting the success of this technology to overcome this issue in the United States Air Force Rapid Sustainment Office, both have been awarded the 2021 Constellation SuperNova Award for Data to Decisions.
R "Ray" Wang, chairman and founder of Constellation Research said about the awards: "Each year the submissions are more competitive and the judging more intense. We are excited to see the number of successful business transformation projects that have evolved from cloud and data to analytics, automation, and AI."
"We are seeing the impact of digital move beyond just channels, and shift into sophisticated business models and monetisation approaches. This year's winners reflect the best of the best and these organisations and their teams should be proud of what they accomplished," he continued.
Other winners included Nestlé, Eon, Sharks Sports & Entertainment and GE Aviation.