Building the next generation of data and AI technologists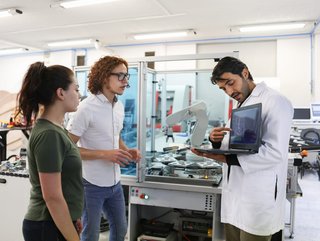 It's essential the public and private sectors develop initiatives to encourage the younger generation into the data and AI industry, here we look at how
Recently the World Economic Forum (WEF) released guidelines on how to build the next generation of artificial intelligence (AI) talent explaining that this task requires technical as well as educational merit.
It is essential that we encourage the younger generation to pursue a career in the AI industry as the technology itself is proving to be a catalyst for economic growth so it is imperative that we keep new talent a priority.
One key element is also the involvement of the public sector, as stronger AI ecosystems emerge when government to grassroots initiatives get involved. To start, the WEF suggests governments need to start by providing recognition to AI degrees and education at the graduate level but also filter this recognition down to pre-university ages.
The standardisation of degrees is crucial according to the WEF and to do this, governments and educational facilities need to build around the intellectual infrastructure that already exists in local academic communities. ,
"Without education, we won't be able to lead within the field of artificial intelligence. This is why bringing merit to the academic system of the discipline is more than crucial," the WEF says in its report.
Another integral part of encouraging the next generation of talent stems from AI hubs and centres of excellence led by world-renowned scientific advisors.
Accenture's next generation of AI technologists
Information technology services company Accenture has built the iAI, the Institute of Applied Intelligence which aims to nurture AI professionals and create a space where they have the freedom to create value that meets their expectations.
The iAI offers different service groups such as strategy and consulting, technology, interactive and operations all working towards to united goal of growing the next generation of AI talent.
"Our modular approach to learning will run through 'user-centred' learning journeys for data scientists, data engineering, business consultants, etc. iAi is set to provide a unique, exciting, playable experience for our people to Learn from the best leaders in the industry​, Apply learnings to real-world business use cases​ and Solve problems through competition and collaboration," said Jayant Swamy, Managing Director, Lead - Institute of Applied Intelligence at Accenture.
"Through iAi, Accenture will nurture and grow next-gen AI talent through continuous innovation at the intersection of industry, science, engineering and human ingenuity," he added.
Hosting the best of the Accenture ecosystem- world-renowned academic partners, startups and innovators, leading tech partners and top AI luminaries all in one place, the iAI focuses on building future-ready talent with several next-gen skills including:
AI
Machine learning (ML)
Cloud
Connected technologies
FinTech
Automation
NLP
Parallel computing
Data security and governance
Quantum computing