Baidu's Xiaodu Closes Series B at US$5.bn Valuation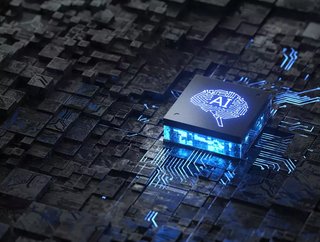 Baidu, a Chinese AI company, announced that Xiaodu Technology has closed Series B financing at a $5.1 billion post-money valuation
Baidu, a Chinese tech giant, has said its artificial intelligence (AI) voice assistant Xiaodu Technology has raised fresh capital at a valuation of US$5.1 billion.
Following the artificial intelligence (AI) firm's Series B fundraiser, Baidu will remain a majority shareholder. Xiaodu leverages Baidu's AI and large content and services mobile ecosystem, "to change the way hardware provides value for consumers", Baidu said.
Xiaodu Technology is a spinoff of Baidu's smart life business group business. It is a manufacturer of conversational artificial intelligence operating systems and smart screens. Xiaodu is the developer of DuerOS, a voice assistant system based on AI that supports television, speakers, and other smart home appliances. It completed its Series A funding in November 2020 at a post-money valuation of $2.9 billion, said Baidu. Xiaodu entered the market in 2018 with sub-CNY 100 smart speakers.
Herman Yu, CSO, and CFO of Baidu said: "DuerOS with voice modality and the larger screen is growing Internet usage at home and becoming the command center for IoTs, with its fast growth of OEM partnerships. Services revenue surpassed 10% of Xiaodu revenues in the most recent quarter, encompassing membership, advertising and skills store revenue share."
Baidu's AI chip unit Kunlun also secured a valuation of some $2bn in March, according to Reuters.
Tightening of tech regulation 
The Chinese government is tightening its control over Chinese technology companies in many different ways. 
Since the suspension of Ant Group's IPO in November, Beijing has started on a clampdown of its technology sector. Some of China's leading tech companies have been subject to this, such as Tencent (internet conglomerate), Meituan (food delivery), Pinduoduo (ecommerce), Didi (ride-hailing app), online private tutoring companies like New Oriental Education and TAL Education, and a crackdown on cryptocurrencies.
The government has cited concerns over data privacy, national security and the tech sector's expanding influence on society as reasons for tighter oversight.
"The macroeconomic consequences of these actions are difficult to project," said Nicholas Borst, vice-president, and director of China research at Seafarer Capital Partners. "If state control over a sector becomes too overbearing, or too unpredictable, it certainly has the potential to damage entrepreneurial dynamism and investor confidence.
"A sector that was subject to low amounts of state control is now becoming much more tightly regulated. It doesn't matter that most of these companies are privately owned, they are still subject to Beijing's influence."