Artificial intelligence, blockchain and the future of Europe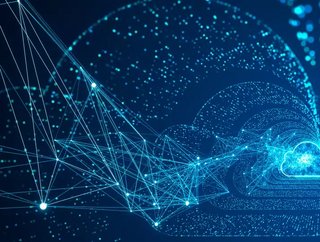 Report finds that Europe needs to address an investment gap of up to €10 billion that is holding back development of AI and blockchain technologies
The European Investment Bank (EIB) and the European Commission, have produced a new report that provides a global overview of the state of play of AI and blockchain technologies.
This report presents a case for allocating more resources to increase Europe's innovation capacity, to look beyond immediate needs and to think long-term, to think strategically, and to think visionary. It shows that Europe needs to address an investment gap of up to €10 billion that is holding back the development and deployment of artificial intelligence (AI) and blockchain technologies in the EU. 
The report found that Europe is lagging behind in particular on the financing front, where they only account for 7% of annual global equity investments in these technologies, and the United States and China together account for over 80% of the €25 billion of annual equity investments. 
All major world economies, including the European Union, are racing to achieve a leading global position in the development and deployment of AI and blockchain. The European Commission has taken several measures to advance these technologies: the Horizon 2020 programme allocated €1.5 billion to AI in 2018–2020; the Digital Europe Programme (DEP), as part of the 2021–2027 Multiannual Financial Framework (MFF), will complement this by dedicating an additional €2.5 billion to investing in and opening up the use of AI by businesses and public administrations. On the investment front, the European Investment Bank (EIB) launched a €150 million co-investment facility to invest alongside fund managers and private investors backed by the European Investment Fund (EIF), while the EIF recently launched a pilot for a dedicated AI and blockchain investment scheme of €100 million.
"Companies and governments in Europe are substantially underinvesting in AI and blockchain compared to other leading regions and it has become clear that the European Union struggles to translate its scientific excellence into business application and economic success," the bank said in a report. Compared to the United States, the European Union has fewer venture capital investors specialising in AI and blockchain.  
Improvements in Europe's AI and blockchain developments 
The study identified three major areas needing improvement in Europe's AI and blockchain landscape. The challenges identified span the development of AI and blockchain technologies, their deployment in the market, and the wider EU innovation ecosystem:
 1. Development: Boost financing for AI and blockchain development and scale-up
 2. Deployment: Support take-up of AI and blockchain technologies in the market 
 3. EU innovation ecosystem: Develop a European integrated innovation ecosystem
Most national banks have launched support schemes in the aftermath of COVID-19. The study suggests the EIB Group could deploy coordinated co-funding models with national promotional banks to ensure that AI/blockchain technology and startups become more central in local financing responses to recover from the crisis generated by COVID-19.
Since 2014, the European Union has implemented several regulations to facilitate and regulate the development of data-intensive industries such as AI and blockchain. As a major step in this regard, in April 2021, the European Commission laid out proposals for new rules and actions that aim to turn Europe into the global hub for trustworthy AI. The efforts include the first-ever legal framework on AI and a new Coordinated Plan with Member States that will guarantee the safety and fundamental rights of people and businesses, at the same time strengthening AI uptake, investment, and innovation across the European Union.