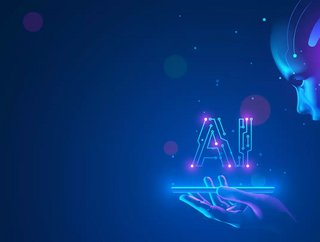 Now in its seventh year, Appen's State of AI seeks to generate a broad snapshot of AI investments across the United States
Appen, a provider of high-quality training data for organisations that build effective AI systems at scale, has released its seventh annual State of AI report. 
Through surveying senior decision-makers on both the business and technical side of companies large and small, the report discovered how leaders are finding ways to make AI work in the real world, what they're prioritising, and where they still face major challenges. 
"Insights from this year's State of AI report clearly indicate that companies are going all-in on AI," said Appen CEO Mark Brayan. "When we first set out to understand the state of AI and machine learning seven years ago, organisations globally were eager to start AI projects but weren't making meaningful progress. Today, in a time of transition during the pandemic, AI is considered core to survival, and we see this in the results of the survey – increased budgets, more technologists in charge, and increased reliance on external training data providers."
Key points from the State of AI 2021 report
Increased AI budgets
Respondents to the survey suggested that allocated budgets for AI initiatives are increasing in 2021, with 53% of AI teams reporting budgets in the $500k to $5 million range (compared to about one-third in 2020), although the budget was highly correlated with company size. The growth in budgets indicates that the industry is continuing to grow, with AI becoming critical in all industries. 
The research showed that companies that are partnered with an external training data provider have larger budgets in the $500k to $5 million range compared to the ones that don't work with a data provider.
Delegating of AI responsibility
In 2021, a significantly higher percentage of technologists are responsible for making decisions for AI projects and putting them into practice. C-level executives are responsible for AI initiatives for only 39% of organisations, down from 71% last year, with companies delegating responsibility to VPs and Directors.
Gaps between business and technical leaders
The report finds that business leaders and technologists don't yet agree in areas like ethics and interpretability. Technologists have a greater concern for ethics (41% versus business leaders' 33%), while business leaders are more concerned with interpretability (47% versus technologists' 38%).
Prioritising high-quality data
An overwhelming majority of organisations have partnered with external training data providers to deploy and update AI projects at scale – a reflection of the fact that data acquisition, preparation and management are the top challenges AI practitioners face. Companies who use external data providers are 1.5 times more likely to say their company is ahead of others in AI deployment.
COVID-19 continues to accelerate AI development
The Covid-19 pandemic has had an accelerating effect on AI efforts. Although small companies were the most likely to have been negatively impacted, the majority still felt things continue apace or speed up. Nearly 75% of those using external data providers saw an acceleration.