anch.AI: Working towards ethical AI excellence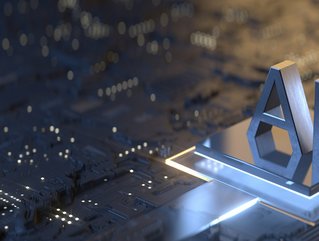 We take a look at Sweden-based Anch.ai, a startup that offers a platform to accelerate responsible AI adoption within enterprises
Founded in 2018 by Anna Felländer, a leading expert on the effects of digitalisation on organisations, society, and the economy, anch.AI was created to determine the ethical and societal risks of AI.
Originally formed as a multidisciplinary research and consulting think tank, anch.AI pivoted in 2021 to developing a risk assessment platform for businesses to ensure their use of AI is ethical and compliant with forthcoming regulation in the European Union.
As regulation in the industry grows, anch.AI has released the first horizontally integrated ethical AI governance platform, a 'one-stop shop' for businesses to accelerate responsible AI adoption across their organisation.
The company has secured $2.1mn in seed funding to further develop and launch its pioneering risk assessment platform. The round was led by Benhamou Global Ventures (BGV), with participation from Terrain Invest, Magnus Rausing, Kent Janér and Fredrik Andersson.
Developing AI that humans can trust
McKinsey research suggests that companies lack the capacity to address the full range of AI risks they face, and many are unclear on the extent of their risk exposure or the harm their AI could cause society and individuals, such as unintended discrimination, privacy intrusion and social exclusion.
"AI solutions are often developed in a silo without integrated technical, legal, ethical and business-related oversight, which opens the door to costly and damaging risk for the business," said Anna Felländer, anch.AI's Founder. "We developed the anch.AI platform for enterprises' visibility and orchestration of AI, identify risks as well as their root causes, and remedy the areas of exposure."
The anch.AI platform offers screening, assessment, mitigation and reporting on one coherent platform. It also offers a free Ethical AI Health Check, which uncovers organisation's exposure to ethical and legal breaches. This initial screening is an important first step to developing AI that humans can trust, regardless of their background.
"anch.AI is pioneering an industry-first Ethical AI Governance Platform providing the best balance between speed, choice and development of ethical AI," said Anik Bose, general partner of BGV. "We believe AI risk represents a sleeping giant in our industry, and the anch.ai platform can make a major impact in addressing these ethical challenges as a single source of truth."
Ethical AI
Today, AI is essential across a vast array of industries, including health care, banking, retail, and manufacturing. But, as with any new and rapidly evolving technology, mistakes and miscalculations will be made. In order to manage these impacts responsibly and to direct the development of AI systems toward optimal public benefit, companies will have to make considerations of AI ethics and safety a first priority.
AI developers have an ethical obligation to be transparent in a structured, accessible way since AI technology has the potential to break laws and negatively impact the human experience. To make AI accessible and transparent, knowledge sharing can help.