Analytics Insight say AI in banking to reach $48bn by 2025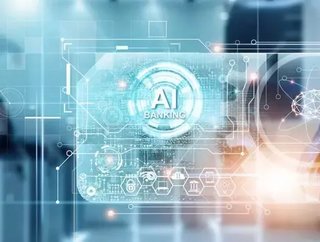 With artificial intelligence (AI) technologies becoming increasingly integral to the banking industry, Analytics Insight expects revenue to boom...
Analytics Insight has that the Global Artificial Intelligence market revenue in the banking sector will be $48.3 billion by 2025 compared to $13.7 billion in 2019 growing at a CAGR of 28.6% during the forecast period, 2019-2024. 
Across the financial sector, there has been a surge in AI and the adoption of different technologies as customers are looking for more personalised, and easier services. People have shifted to the digital space, which has given rise to digital banking and open banking. AI has enabled the banking, financial services, and insurance (BFSI) sector to meet the demands of a smarter consumer base. 
This drastic growth of AI in banking is likely to attract more audiences and will pave the way for innovations. The emergence of fintech players has positively impacted the banking industry's growth by providing digital assistance and compliance. AI has effectively led the BFSI market to enhanced operational efficiency, intelligent automation, and customisation.
AI in banking 
McKinsey that in the first few months of the COVID-19 pandemic, the use of online and mobile banking channels across countries increased by 20 to 50% and is expected to continue at this higher level once the pandemic subside.
Conversational AI has been adopted by most banks as it improves customer experience, enables cost optimisation, and allows employees to carry out other tasks. 
"One of the most important use cases for AI in banking is to improve personalisation for customers – especially for incumbents looking to compete with digital natives. This is because AI can spot novel strategies that would never have been identified by human data scientists, and, in turn, allow companies to take full advantage of today's massive data sets – ultimately helping to provide hyper-personalised experiences tailored to specific customers. For example, through the use of advanced chatbots and tailored content and interfaces in apps and on digital platforms." Babak Hodjat, VP Evolutionary AI, Cognizant.
AI has been widely accepted and appreciated in the banking sector as it can provide precise, real-time fraud prediction and detection. A Business Today report quotes RBI's annual report, which revealed a massive increase in banking frauds in the 2019-20 fiscal year. 
AI enables banks to leverage human and machine capabilities optimally to drive operational and cost efficiencies, and deliver personalised services. The future of the financial industry with AI can be extremely innovative, but there is no doubt that its intelligence will need to stay up to date and keep growing.