All Street launch AI-powered platform for ESG ratings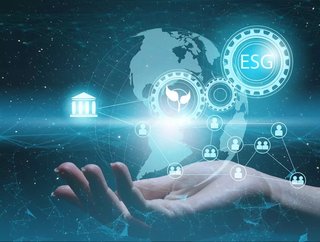 With ESG becoming increasingly important to organisations, All Street has launched a new AI-powered platform to provide real-time ESG ratings
All Street Research (All Street), a financial technology company backed by the UK  Government, has launched Sevva, an AI-powered platform for Environmental, Social, Governance (ESG) ratings. 
Developed in collaboration with the University of Cambridge, the platform will deliver 'unprecedented hyperscale' to sustainability assessments. The platform's real-time ratings are based on the United Nations Sustainable Development Goals (UN SDG's) and cover all 70,000 publicly listed companies globally, any private company, and any fund. 
Providing ESG analysis for companies 
Sevva is supplying investors with in-depth ESG analysis of the entire public and private investable universe. According to Sevva's research, 80% of the world's largest companies, comprising 1,600 in total, are still not addressing all 17 of the SDGs. 
Sevva's Cognitive Robots instantly read millions of ESG data points from all publicly available information for every company to automatically calculate ESG ratings. The platform provides unrivalled data transparency, as investment professionals can access the underlying sources which the ratings are based on. The Cognitive Robots can also automatically translate a company's disclosures from any foreign language.  
Addressing climate change 
Emanuela Vartolomei, Founder and CEO of All Street, said: "The upcoming COP26 must see world leaders affirm that building back better requires both aggressive climate objectives and sustainable development targets. There are 250 million companies in the world that can make this happen. Only AI can provide this scale of ESG assessment. We are extremely proud that  All Street will be able to play a leading role in bringing the power of AI to help solve some of  humanity's greatest challenges." 
Founded in 2015 by Emanuela Vartolomei, All Street was recently selected to be part of the UK delegation of leading ESG technology firms to New York Climate Week.  
The platform is set to transform ESG investment research by helping asset managers, banks,  VCs, private equity and other early-stage investors to overcome information overload,  increase efficiency through freeing up human capital and generate an improved return on investment. Its scalable ratings methodology addresses the coverage gap in ratings for emerging markets companies and small and medium-sized enterprises, which are engines of global economic growth and essential to meeting global climate targets.