Aisera raises US$90mn to boost customer experiences with AI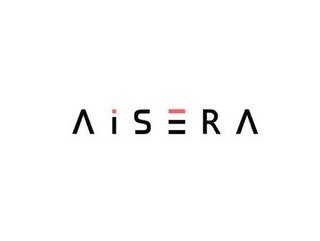 Aisera has raised US$90mn in Series D funding to be put towards market expansion and supporting the company's go-to-market strategy
Aisera, an AI-driven service experience platform for automated employee experiences (EX) and customer experiences (CX), has secured US$90mn in Series D funding.
The additional funding will help strengthen Aisera's Artificial Intelligence Service Experience (AISX) platform while accelerating its market expansion. The round was led by the Growth Equity business within Goldman Sachs Asset Management (Goldman Sachs) and Thoma Bravo.
"AI has become necessary to support employees in today's highly inflationary, work-from-anywhere environment and customers who expect to get the help they need expeditiously," said Muddu Sudhakar, founder and CEO, Aisera.
"Advances in conversational AI deliver better experiences than traditional support solutions like legacy ITSM and Customer Support providers. With the injection of growth capital from Goldman Sachs and Thoma Bravo, Aisera will be the invisible hand of innovation that enables all users – across all lines of business and industries – to get the support experiences they've come to expect without human latency, error, or disruption. With our AISX capabilities, enterprises can resolve issues, drive activation, and tap critical intelligence sources in minutes versus days."
Providing improved customer experiences with AI solutions
In addition to achieving year-over-year growth of over 300% and expanding its customer base to more than 75 million users, the company has recently secured several Fortune 1000 customers, including Zoom, Workday and McAfee.
"With a laser focus on delivering exceptional employee and customer experiences through its cloud-native AI Service Experience products and solutions, Aisera is a trusted partner to global enterprises looking to streamline support workflows. We are excited to leverage our software and operational expertise to support the talented Aisera team as they accelerate growth and innovation and expand their market leadership," said Christine Kang, Principal at Thoma Bravo.
Aisera's Natural Language Understanding (NLU) and conversational AI solutions offer user intelligence, user behaviour analysis, and a secure enterprise-grade AI experience that enables satisfaction across business processes, tasks, and workflows. According to the company, customers can expect improvements in EX and CX, up to 85%, while reducing support costs by 70% or more on tools, licences, and resources with quick time to value.