AI-powered testing and quality assurance keeps SMEs healthy
By Cyrus Safavi, COO & Head of Qualitest Germany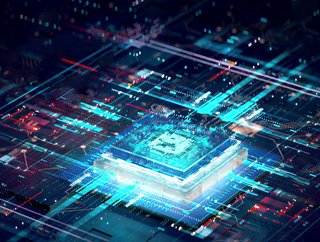 Cyrus Safavi, COO & Head of Qualitest Germany discusses how AI-powered testing and quality assurance can keep SMEs healthy and help them scale successfully
Demands on Small and Medium-sized Enterprises (SMEs) throughout Europe are continuing to grow and in order to remain both competitive and viable, they are now not only navigating the complex journey to digitisation but are also feeling the full effects of global supply chain issues and the escalating cost of living crisis.
As a result, resources including time and money have become all the more valuable, which is why quality assurance and testing have become crucial to underpinning the success of these enterprises across the continent. Accurate and appropriate testing can mean the difference between either a successful product launch or a failed one, and ultimately, the loss of critical resources that European SMEs can simply not afford to lose in this climate of financial uncertainty.
The origins of quality assurance testing - and why AI is making it more efficient
Quality assurance was introduced in the 20th century to make processes more reliable, traceable and convenient. In its early years, however, computer solutions were mostly designed in a way that the business processes had to adapt to the electronic process routines, instead of the PC adapting to the business processes. In other words, in my experience, quality assurance testing was working against the process, instead of with it.
In some instances, I feel this issue has become dangerous for SMEs. These inaccurate testing and methods of quality assurance were putting the safety and health of many at risk. As a direct result, governments throughout Europe became involved in passing legislation to protect these enterprises from poor quality assurance standards. The European Union created the EU Derivative on Minimum Health and Safety Requirements for Work with Display Screen Equipment to help combat this.
Today, for many SMEs quality assurance has become increasingly generic and unaligned with business-specific environments. Those that choose to adopt new innovative testing solutions (particularly automation and AI usability testing) are gaining a significant advantage over their competitors who chose to neglect this vital stage. SMEs that do avail of expansive tailored testing and quality assurance that is centred on the use of AI can ensure that the solutions they develop leverage deep, industry-specific understanding. The essential knowledge that AI provides can be combined with technical know-how and design expertise to execute tests to present optimal solutions for SMEs.
The importance of ensuring testing focuses on the right places at the right times
Ensuring that quality assurance testing focuses on the correct place at the correct time is vital, and is ultimately a question of weighing what the right measure for testing activities is. This is what is called the "efficiency of quality assurance."
On one hand, SMEs may assume that testing too little or not at all drives the increased probability of delivering a malfunctioning, unfit or even harmful solution. However, on the other end of the spectrum, there is the possibility of testing something to the point of death. This is where AI-powered testing can help strike a balance. Testing that is driven by AI can analyse large amounts of production data that describe actual usage by real users through the data taken behind them and the metadata that describes in various ways what they've actually done. This is done on top of more traditional sources of test coverage analysing requirements, and exploratory testing. Analysing this production data by actual users is a very good risk-based approach to testing highly complex systems based on what users actually do instead of all of the theoretical permutations of what a system may need to support. For example, a heuristic process may help determine the core of the vast majority of business processes, which will let SMEs focus on business. It is significant that SMEs are aware of the advantages of utilising testing powered by AI and that it is perceived by enterprises as a support and not a pointless obstruction to progress.
Why testing is crucial to understand what risks are involved and how to make informed decisions before going live
Before testing, I believe it is important to complete a risk analysis, which is about estimating two things. Firstly, which potential errors would set up proportionately greater damage, the risk magnitude. Secondly, where an SME would expect to see more defects, the risk probability.
The combination of these aspects is very important. The same function can represent very different dimensions in different contexts. The same is true for risk probability: if testing finds that a bug, albeit of a large magnitude, will only happen if the 29th of February falls on a Tuesday, testers can count on introducing the solution now with a clear conscience and planning for an update before such date.
As mentioned earlier, these insights contribute to how we rank our activities and where we take more intensive action. But beyond that, SMEs should be concerned that their testing will alert decision-makers to existing risks during and at the end of testing activities, as part of both test progress reports and test completion reports. This will ensure that countermeasures are taken in a timely manner.
In conclusion, I believe the decisions by SMEs not to utilise AI-powered quality assurance could mean the postponement of a product or feature launch and the loss of valuable resources. Instead of sweeping risks under the rug, SMEs should aim to prioritise testing - giving themselves the best opportunity to succeed possible.