AI experts to speak at Dstl's virtual AI Fest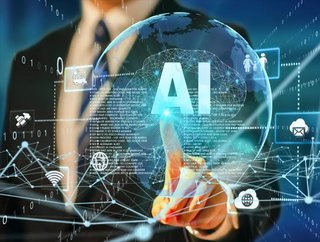 Dstl will be running AI Fest 4 as a virtual conference from 12th – 13th October 2021, exploring the transformational impact of AI on Defence & Security
The Defence Science and Technology Laboratory (Dstl), an executive agency of the Ministry of Defence of the United Kingdom, will be holding AI Fest 4 as a virtual conference from 12th – 13th October 2021.
Microsoft's President Brad Smith and Eric Schmidt, the former Chief Executive of Google and Chairman of the US National Security Commission on AI, are among some of the top keynote speakers at this year's AI Fest.
Dstl provides a 'world-class capability' in applying artificial intelligence, machine learning and data science to defence and security challenges and AI Fest will bring the AI community together from all over the world to discuss the topic of 'trustworthy AI'.
Professor Steven Meers, the Head of Dstl's AI Lab, said: "Responsibly harnessing AI is a key challenge for our generation and AI Fest is a great opportunity to bring the UK and our international partners together to share ideas and approaches that will help ensure AI systems are safe, reliable and trustworthy.
"Last year we had a fantastic event where we had over 1700 people attending and an amazing line up of speakers from all over the world. This year will build upon that success and will enable attendees to hear from some of the world's leading thinkers and leave inspired by new ideas, practical insights and lessons they can apply in their day to day work."
What is AI Fest? 
AI Fest is a conference series run by Dstl that brings together Science and Technology and the end-user communities to explore the transformational impact of AI on Defence & Security.
The event is aimed at military, civil servants, scientists & engineers from across UK Government, industry, academia and international partners. The theme of this year's event is "Trustworthy AI" and will explore the organisational and technological changes necessary to ensure that AI can be trusted; a key building block for the adoption of AI within Defence & Security. Whilst the main theme is on Trustworthy AI, there will also be many opportunities to discuss other areas of AI relevant to Defence & Security. The conference will be structured around:
High Profile Keynote Speakers

Speakers on Trustworthy AI

Speakers on other thematic areas of AI

Panel Sessions

Posters

Demonstrations
AI Fest is not intended for the general public, but is targeted at representatives from:
UK Government – Defence & Security

UK Government – wider departments developing AI & Data Science solutions

Industry and academia with involvement in AI & Data Science

5 Eyes partner nations, NATO, AI Partnership for Defense, and other allied nations