The advantages and disadvantages of AI in cloud computing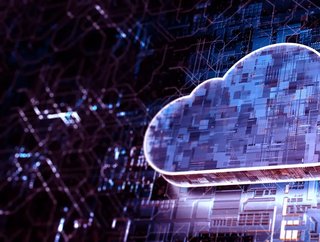 AI is being used in cloud computing, which works by allowing client devices to access data over the internet remotely, but are there pros and cons?
Cloud computing offers businesses more flexibility, agility, and cost savings by hosting data and applications in the cloud. AI capabilities are now combining with cloud computing and helping companies manage their data, look for patterns and insights in information, deliver customer experiences, and optimise workflows.
We take a look at some of the benefits and drawbacks of AI in cloud computing. 
 
The benefits of AI in cloud computing
Lower costs
A major advantage of cloud computing is that it eliminates costs related to on-site data centers, such as hardware and maintenance. Those upfront costs can be restrictive with AI projects, but with cloud enterprises you can access these tools for a monthly fee, making research and development related costs more manageable. AI tools can also gain insights from the data and analyse it without human intervention, reducing staff costs.
Deeper insights 
AI is able to identify patterns and trends in large data sets. Using historical data, AI compares it to the most recent data, which provides IT teams with well-informed, data-backed intelligence. AI tools can also perform data analysis fast so enterprises can rapidly and efficiently address customer queries and issues. The observations and valuable advice gained from AI capabilities result in quicker and more accurate results.
Improved data management
AI enables extensive data management, and cloud computing maximises information security, making it possible to deal with massive amounts of data in a programmed manner to analyse them properly, allowing the business to leverage information that has been "mined" and filtered to meet each need. AI can also be used to transfer data between on-premises and cloud environments. 
 
Intelligent automation 
Businesses use AI-driven cloud computing to be more efficient and insight-driven. AI can automate repetitive tasks to boost productivity, and also perform data analysis without any human intervention. IT teams can also use AI to manage and monitor core workflows. IT teams can focus more on strategic operations while AI performs the mundane tasks. 
Increased security 
With businesses deploying more applications in the cloud, security is crucial in order to keep data safe. IT teams can use different AI-powered network security tools which can track network traffic, they can flag issues, such as finding an anomaly. 
 
The drawbacks of AI in cloud computing
Data privacy 
 Enterprises need to create privacy policies and secure all data when using AI in cloud computing. AI applications require a large amount of data, which can include consumer and vendor information. While some data can be anonymous and can't be tied to personally identifiable information, knowing who the data belongs to makes it more valuable. When sensitive information is used, data protection and compliance is a major concern.
Connectivity concerns 
IT teams use the internet to send raw data to the cloud service and recover processed data. Poor internet access can hinder the advantages of cloud-based machine learning algorithms, as cloud-based machine learning systems need consistent internet connectivity. 
While processing data in the cloud is quicker than conventional computing, there is a time lag between transmitting data to the cloud and receiving responses. This is a significant issue when using machine learning algorithms for cloud servers, where prediction speed is one of the primary concerns.