Volocopter gets $240mn in pursuit of autonomous air taxis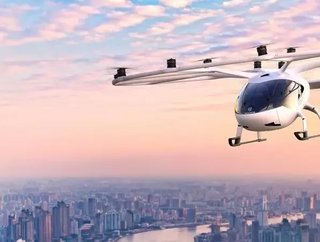 The aim of Volocopter and its competitors is to build a market for ridesharing via the skies in cities, ranging from helicopters to pilotless drones...
Bruchsal, Germany-based is an urban air mobility firm, currently developing autonomous air taxis and goods transportation.
The aim of Volocopter and its competitors is to build a market for ridesharing via the skies in cities. Numerous transportation options are being pursued, ranging from helicopters to electric aircraft to pilotless drones.
Reimagining transportation
Part of the buzz behind Volocopter is down to its specialism in vertical take-off and landing (VTOL) vehicles, which are invaluable in a cramped cityscape.
"Volocopter is ahead of the curve in the UAM industry, and we have the achievements to prove it," Florian Reuter, CEO of Volocopter. "No other electric air taxi company has publicly performed as many flights in cities around the world, with full regulatory approval, as Volocopter has. Our VoloCity is the fifth generation of Volocopter aircraft and has a strong path to being the first certified electric air taxi for cities.
"Volocopter already has the extensive partnerships necessary to set up the UAM ecosystem for launching both our company and the industry into commercial operations. We are called the pioneers of UAM for a reason, and we plan to keep that title."
Since its 2011 foundation, the company has raised €322mn, yesterday announcing its biggest round to date - a €200mn round. The company said it would use the funds to bring its battery powered VoloCity air taxi to the certification stage.
The future of travel?
Significant amounts of money are flowing into the urban air mobility industry. Uber the sale of its air taxi business to electric aircraft developer Joby Aviation, which has raised almost $800mn since its 2019 foundation. 
Uber Elevate was only established in 2016 - Despite the deal, Uber said it still saw potential in urban air mobility, with both companies promising to integrate each others' services into their respective apps.
(Image: Volocopter)