Virtana: AI-driven solutions for hybrid cloud management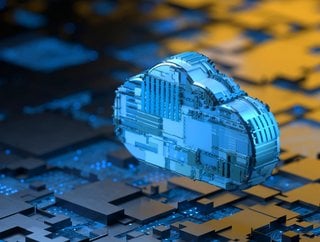 After an impressive sales growth in fiscal 2021, AI Magazine takes a look at Virtana, a leading provider of AI-driven solutions for hybrid cloud management
Virtana delivers a unified observability and observation platform for managing application workloads across public, private, hybrid, and multi-cloud environments.
By utilising artificial intelligence (AI) for IT operations (AIOps) technologies, including machine learning (ML) and data analytics, the company is able to support enterprises with their cloud capabilities.
Its cloud-agnostic Virtana Platform solves challenges facing enterprises as they seek to leverage public clouds.
The software-as-a-service (SaaS) platform also provides intelligent observability into which workloads to migrate.
With its technology, Virtana ensures that unexpected costs and performance degradation are avoided once workloads are operating in the cloud. The Virtana Platform allows enterprises to confidently speed cloud adoption and reduce cloud operating costs by simplifying the management of their IT environments.
Recently, the company has announced a 26% year-over-year sales growth in its fiscal year of 2021, as compared with the previous fiscal year. The company also saw a record-breaking fiscal Q4.
President and CEO of the company, Kash Shaikh, said: "Virtana is firing on all cylinders, and we will enter 2022 with huge momentum. We turned the company profitable within a year. Our record-breaking results show that the company's new profitable growth business model and transformation is set to flourish in any economic environment."
Utilising AI to enable the deployment of cost-optimised hybrid clouds
Founded in 2008, Virtana looks to deliver the highest quality infrastructure monitoring and analytics to its customers.
Since its founding 14 years ago, the company now serves more than 1000 of the world's largest data centres that have come to rely on Virtana's expertise in workload performance to solve their most critical IT performance and availability issues.
March 2016 saw the company merge with Load DynamiX, a leading workload performance analytics company.
The Load DynamiX product suite was renamed to WorkloadWisdom in 2017 and provides unique insight into application performance so IT professionals can optimise costs and ensure performance through workload simulation.
Just a few months after this merge, Virtana acquired Xangati, a leader in virtual and cloud infrastructure performance monitoring. Following this, in 2019 the company acquired Metricly, a leader in cloud performance monitoring and cost analysis whose software we subsequently released as CloudWisdom.
Virtana announced its Virtana Platform in 2020 and since has been enabling customers to confidently deploy cost-optimised hybrid clouds and simplify management of IT environments.