Veritone: leading the way with its innovative AI solutions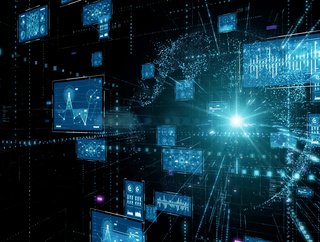 We take a look at leading AI company Veritone, which looks to empower customers with AI solutions and build a more empowered society with technology
On a mission to democratise artificial intelligence (AI) and build a safer, more vibrant, transparent, and empowered society, Veritone is a leading provider of AI technology and solutions.
Founded in 2014 and headquartered in Costa Mesa, California, Veritone has grown to serve a large audience with offices in Denver, London, New York, and San Diego.
Veritone's proprietary operating system, aiWARE, orchestrates an expanding ecosystem of machine learning models to transform audio, video and other data sources into actionable intelligence.
As it can be deployed in a number of environments and configurations, aiWARE is adaptable to the customers' needs. Its open architecture also enables customers in the media and entertainment, legal and compliance, and government sectors to easily deploy applications that leverage the power of AI.
In doing so, customers can dramatically improve operational efficiency and effectiveness. By addressing current and future challenges with Veritone's AI solutions, customers can accelerate decision making and gain a competitive advantage.
Chad Steelberg, who holds the position of Chairman and CEO, co-founded the company with Ryan Steelberg who is the company's President.
Veritone: serving governments, media and legal with AI
With aiWARE and the Veritone AI solutions team and partner network, customers can rapidly operationalise insight-generating AI models and infuse resulting data with their applications and business processes.
To ensure the AI models can automate data insight for any department need, Veritone works with MLOps, ModelOps, ML, and data science teams.
The company provides a number of AI-powered applications which serve local and federal governments, legal and compliance, and media and entertainment industries.
Among Veritone's partners is Microsoft and Kirk Arthur, its Senior Director of Worldwide Public Safety and Justice commented how the pair have supported government customers, he said: "AI has the power to bring unprecedented efficiencies to all aspects of government, including the potential to revolutionise law enforcement today. This collaboration between Veritone and Microsoft on our Azure Government cloud platform enables government customers to tap into the latest AI innovations in AI as well as future applications.
For its innovative solutions, Veritone was named the winner of the 14th Annual Media Excellence Awards (MEA) for Best Artificial Intelligence this year.
This award was given to the company for its Veritone Voice synthetic Voice-as-a-Service (VaaS) solution launched in 2021 and reflects the company's leadership in AI innovation.
"Winning in the category for AI demonstrates just how dedicated our team is to raise the bar for everyone," commented Chris Doe, Head of Commercial Products at Veritone.