Using AI to mitigate supply chain issues with Brain Corp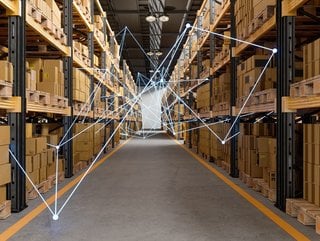 Brain Corp's Senior Vice President of International Business, Michel Spruijt on how the company utilises AI to mitigate supply chain-related issues
Tell me about Brain Corp, its use of AI and what you contribute to the company.
Brain Corp is a San Diego-based, Softbank-backed AI software firm powering the world's largest fleet (16,000+) of autonomous cleaning robots operating in public spaces.
Its BrainOSⓇ platform and its cloud-connected software are used by global manufacturing partners and leading OEMs like Tennant, Nilfisk and Hako, effectively adding brains to their machines. This enables the machines to work autonomously, navigating public spaces like airports, retail locations, warehouses, schools and hospitals. Its software has been deployed in a wide range of companies ranging from Fortune 500 brands to SMEs, supporting commercial robots at scale across industries and applications. Brain Corp has deployed its robots in many areas including Asia, North America and Europe.
Through intuitive software and controls, BrainOS also enables end customers to easily leverage the power of robotics to offload repetitive, labour-intensive tasks related to floor care, in-store inventory delivery, virtual tours and shelf-scanning, freeing employees' time to focus on higher-value responsibilities. Working with its partners, Brain Corp has deployed robots within retail, grocery, malls, airports, hospitals, warehouses and other industries.
Brain Corp's machines have covered 100 billion ft2 and operated autonomously for over 6 million hours, helping automate labour-intensive tasks and providing digital transformation.
I'm Brain Corp's SVP of International Business and General manager and am responsible for partner support, team expansion, and the oversight of general operations.
How does your technology help mitigate supply chain-related issues?
Brain Corp leads the charge by powering multi-purpose AMRs. Beyond autonomously cleaning floors or moving merchandise, BrainOS®-powered AMRs can be outfitted with computer vision to simultaneously capture environmental data and track inventory levels. Not only does this give managers visibility into operational metrics like a facility's cleanliness and the number of inventory delivery runs, but now they can gain valuable insights into inventory availability, planogram compliance, out-of-stocks, pricing inaccuracies, and more.
Factory floors were among the first places to benefit from robotic technology many decades ago, and the manufacturing industry has once again proven quick off the mark in harnessing robotics. The result: improved productivity, better health and safety, and worker satisfaction.
The new generation of autonomous robots carry out tasks instead of humans, particularly with a view to increasing efficiency and/or sparing us from work that is dull, demeaning, dirty or dangerous. But whereas conventional robots are meant to operate in isolation from humans – imagine the stereotypical robotic arm on a factory floor, for instance – autonomous robots are designed to work near and in close cooperation with us.
To achieve this, they rely on a raft of carefully-designed hardware components, from cameras and sensors to actuators and grippers, all of which are coordinated by powerful software. In recent years, this software has benefited from advances in artificial intelligence to enable rapid learning. Compared with the usual workplace robots, these robots are quicker to deploy, far easier to reprogram without specialist skills, and much more responsive to what's going on around them.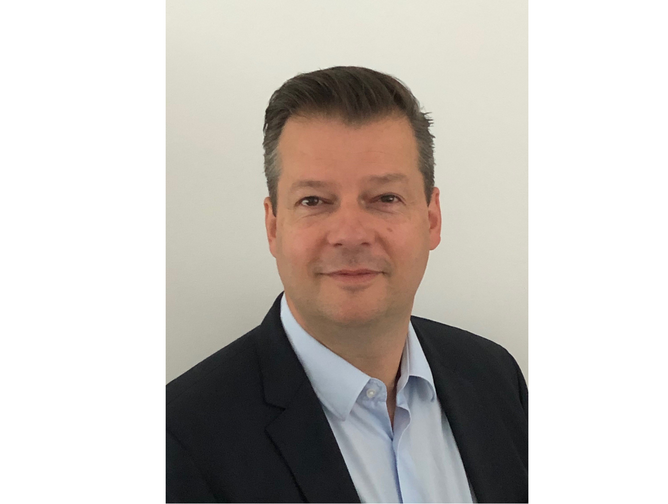 Michel Spruijt
What role do you think automation plays in the future of procurement and logistics?
As AMRs enter commercial public spaces, businesses leverage these machines to take on strategic tasks beyond cleaning floors and moving inventory. In 2022, we'll see AMRs further act as mobile Internet of Things (IoT) hubs. By scanning inventory levels, checking the temperature levels of refrigeration aisles, or by simply viewing facilities day-to-day, AMRs can deliver near real-time insights to managers. These insights give managers the data they need to streamline operations, increase productivity, and improve customer experiences — ultimately resulting in massive time and cost savings, whilst also increasing revenue. Hence, robots help their teammates know more and do more.
In 2022, data continues to be the biggest asset managers possess to streamline processes and reduce operational costs. And hiring AMRs onto their teams to augment employees' work is one of the easiest ways to start making data-informed decisions.
Robots are also changing the working patterns of employees in the warehousing sector, who number in the tens of millions worldwide.
For example, the logistics giant DHL has installed them to help workers pack objects into boxes for distribution, effortlessly saving employees from twisting movements of the sort that would give you or me repetitive strain injury within a matter of hours. They have improved productivity at DHL by as much as 15% to 20%.
What are the main challenges you see in automation, AI and supply chain management?
There's no doubt industry will continue to look to robotics for cost-effective methods to fill growing labour shortages, reduce operational costs and increase efficiencies. But in 2022, more will be expected of these robots to meet increased demands and expectations, and further transform physical spaces into easy to manage digital workflows. That said, we expect stakeholders and managers to add multi-purpose autonomous mobile robots (AMRs) to their teams to perform multiple tasks at once.
BrainOS®-powered robots are already transforming into mobile data acquisition platforms and customers will continue to reap the benefits of early adoption throughout 2022. What will set a company up for success will be their ability to tap into an automation ecosystem of partners so that each experience — from data collection to data reporting — is seamless, integrated and comprehensive. Choosing to deploy a unified automation strategy by cutting across multiple robotic applications, makes it tremendously easy for customers to understand and manage their data, which is key to avoiding privacy concerns and optimizing ROI.
What attracted you to the AI industry?
What attracts me to the AI industry is the constant change and ability of companies to find ways to make people's lives easier, more productive and safer with the use of AI and robotics. I've enjoyed working closely with retailers and public-facing businesses at the forefront of the huge automation drive brought on by the pandemic.
Prior to joining Brain Corp, I held the position of General Manager EMEA at Ergotron, which builds kinetic work environments, where I built cross-functional teams and managed Ergotron's growth trajectory in EMEA.
What's next for yourself and Brain Corp? What are the company's future plans? What do you hope to achieve/learn?
Autonomous Mobile Robots (AMRs) have grown significantly in their presence and impact across public facilities. This trend has been accelerated by COVID-19 and by the employee shortages of 2021 and beyond.
Robots are becoming more accessible to businesses than ever before. Unlike human labour costs that continue to increase, the cost of robotics is on the decline. This is due to the decreasing costs of robotic hardware and sensors. Not only is the cost of robotics decreasing, but AI technology is improving, making AMRs even more functional and effective. Affordability paired with the rise of multi-purpose robots leads us to predict that in 2022, businesses facing staff shortages and absenteeism will leverage ARMs to get more work done with fewer resources. Businesses that invest in robotics to improve their productivity and efficiencies will save on operational costs, ensure quality work is consistently completed and improve the overall in-store customer experience.
We want to expand our platform BrainOS to other applications so more people can see the benefit of using robots and AI. I hope to achieve the goal that we can let people embrace AI and robotics as a technology that supports them with a variety of tasks in the everyday world.