Unlocking opportunities in the food industry with AI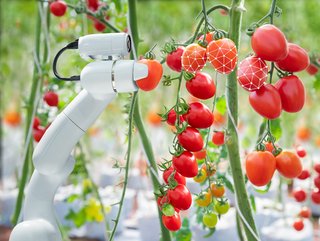 AI is taking many industries to the next level when it comes to digital transformation, here we look at four ways it can transform the food industry
Artificial intelligence (AI) and other technologies are becoming essential in the food industry, particularly when it comes to production and delivery processes. The way consumers source their food is becoming more digitalised and how manufacturers operate in warehouses is now more technology-driven than ever before.
Technology has the ability to significantly improve packaging, and increase shelf life and food safety. With these benefits, food quality is improving with the added benefit of reducing production costs.
Here, AI Magazine takes a look at three ways AI and machine learning (ML) can be applied to benefit the food industry.
Better food supply chain management with AI
Efficient supply chain management is one of the top priorities for food manufacturers. With the help of AI, the industry can create algorithms to monitor shipments at every stage of the supply chain to improve food safety standards and enable full transparency.
AI also has the ability to create accurate forecasts to support workers as they manage inventory and pricing. With predictive analytics, food businesses are able to stay one step ahead to avoid wastage and unnecessary costs.
Improving cleaning and hygiene with AI in food
It goes without saying that cleaning and hygiene are crucial to the food industry to ensure consumers are safe and happy. All equipment involved in food production needs to be cleaned to the highest standards to avoid contamination and prevent allergen cross-contamination.
This process is costly both in terms of time and money, but AI can work to scan machines to look into how the process can be optimised by only using the water necessary for effective cleaning. Furthermore, AI can work to create more hygienic production lines, which is incredibly helpful as safety breaches can be unbelievably costly for food manufacturers.
By utilising AI-enabled robotic technology, workers reduce the risk of contamination as robots are completely sterile, as well as being faster than humans. AI can also be implemented through facial and object-recognition technologies to track whether hygiene protocols are being followed.
Responding to the needs of consumers through AI and data
People in all industries are constantly looking for new ways to refresh their product lines with the aim to stay relevant and up to date with the needs of their customers. Through the data analysis of sales patterns, manufacturers can model future trends and develop new products to capitalise on them quicker.
The technology is also being used to provide consumers with a greater degree of personalisation with their products. For example, AI can identify what the most popular flavour combinations are likely to be and make the product development process shorter and less expensive by helping companies get their new products to market faster and with less trial and error.
Building a more sustainable food system with AI
Responsible for over a third of global emissions, the food production industry needs to take significant and considered steps when it comes to becoming more sustainable. With smart farm equipment and machinery, AI can increase agricultural productivity and in some areas, the technology is already making a large impact.
With automated product ordering and replenishment, AI software can create algorithms that can begin to understand factors that contribute to the peaks and troughs of consumer demand. In doing so, the technology can help predict what may or may not be needed for a supermarket, for example, helping to reduce wasted food and losses.