Uniphore: supporting customer service with AI innovation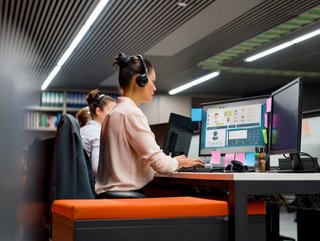 Balaji Raghavan, Uniphore's CTO discusses AI, the customer service industry and how his company's software for customer conversation optimisation works
Tell me about Uniphore, your role and your responsibilities.
As CTO at Uniphore, I am responsible for the technology choices in AI solutions and the services and platforms that deliver integrated experiences to the users. Uniphore is at the forefront of conversational automation and emotional intelligence, which got me excited to join this journey to improve experiences in everyday conversations for Enterprises. Conversations are a complex domain with many nuances, like how a person would react in person versus in, say, comments on Twitter. Similarly, it takes a while to learn whether our audience is showing interest in what we are talking about. So, the ability to get more context about the person, their body language, the tone and sentiment in their voice, or just their interest and engagement in the conversation—while also giving us hints to say things in a more empathetic way—would make us more effective and efficient in our conversations.
Throughout my career, I have worked on products that put the user first and work towards making the world around us better and more efficient. From leading Gmail at Google to deliver the most efficient way to communicate on the web to founding FinitePaths to build a Q&A platform to provide the best answers to customers for their everyday questions to then leading the Rideshare Marketplace at Lyft to build the best transportation platform to reduce traffic and take steps towards replacing roads with parks, I have been fortunate to work on finding ways to use technology to solve the inefficiencies in our lives that are taking time away from important things like spending time with our loved ones.
How can AI support the customer service industry? What role does Uniphore play in this?
Customer experience is more important today than ever before. With the world having shifted to a primarily digital mode of doing business, poor customer experience can turn customers away from a brand. In fact, it's been shown that 82% of consumers will stop doing business with a company because of poor customer experience. And over 73% of consumers say a friendly customer service experience makes them fall in love with a brand.
Uniphore is a conversational AI and automation platform that helps brands offer an easy and frictionless customer experience through their contact centres. By equipping agents with real-time conversational AI guidance during the call, Uniphore enables agents to answer requests more thoroughly and accurately resulting in an optimal customer experience and better agent retention. Our ability to employ Automation to execute the repeated tasks that agents have to perform automatically and further reduce the time the customer is on hold further reduces the time to call resolution while removing chances for human error.
Talk me through some of the solutions you provide.
Uniphore delivers a conversational AI and automation platform-, Uniphore X - that enables enterprises to unlock the value in every customer conversation. The platform is offered to distinct personas in enterprises today: 
For contact centres, Uniphore drives automation across the entire customer agent journey to:
Connect the entire journey – self-service, agent-assist and analytics – single layer build and deploy once across every channel human and bot
Prioritise Agent Performance and Engagement – next-best action, after-call work summarisation, promise management
Enable informed optimisation- tapping into the data capture to drive actionable insights
Use AI + automation to intelligently connect with customers across the customer journey and support the needs of the customer care ecosystem: customer, agent and operations, improving 
For B2B enterprise sales, Uniphore offers the industry's first emotion intelligence solution, Q for Sales. With Q for Sales, enterprise B2B sellers can now use AI supercharged with emotion intelligence and computer vision to reveal the emotional context driving conversations and outcomes. 
With this data, Q for Sales generates valuable insights into sentiment and engagement, key moments that matter and more, all in real-time. 
What are some of the trends you are seeing in AI at the moment?
AI is a continually and rapidly evolving area of research. While there are lots of advancements in every area of AI research and applications, the ones that I am excited about are more in the area of being able to understand human emotions and reciprocate with empathy like a real human would. The NLP space has progressed a lot with the advent of large language models like GPT-3 but the researchers are now investing in building models with the same efficacy but with a smaller size and using lesser data. Another area where AI in conversations is making progress is to understand multiple modalities of human expression through words uttered, tone changes, facial or body expressions, etc. at the same time rather than processing them independently. This is similar to how we as humans are able to read nuances in our day-to-day interactions.
What is next for Uniphore?
Uniphore has invested for over a decade in research and product development in understanding human expression in speech and text in one of the most empathetic use cases of conversations - contact centers. In professional conversations, this is an extremely important component that finds applications in several functions including sales and revenue intelligence. With investment in Q for Sales, we have validated our theory of being able to use this technology and add-on the business context for Sales calls to drive value rapidly in a new area of conversations. This has opened more opportunities for us as a business to fulfill our mission of unleashing value from every conversation across an enterprise.