Top 10 Artificial Intelligence Brands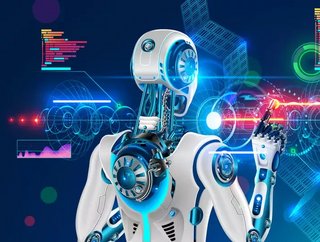 Artificial intelligence (AI) firms are expanding their technological reach. Our list looks at important pioneers who push the boundary in the AI industry
The uptake of artificial intelligence (AI) in business is accelerating at pace. Through business acquisitions, in-house AI development and the creation of new AI brands, companies have access to a multitude of AI applications. 
With this rapid uptake of artificial intelligence comes innovation. Entrepreneurs, experts and business leaders are pushing the boundaries and developing new and innovative ways to utilise AI. These companies are taking an innovative approach to machine learning and AI; their forward-thinking approach has resulted in unique ways to utilise artificial intelligence.
10. AIBrain
AIBrain builds AI solutions for smartphones and robotics applications. With the goal of building fully autonomous AI, AIBrain unifies the three essential aspects of intelligence, namely Problem Solving, Learning, and Memory. AIBrain delivers full autonomy based on its breakthrough technologies: AICoRe (Adaptive Interactive Cognitive Reasoner), a fully autonomous cognitive AI; and Memory Graph, an AI memory encompassing both episodic and semantic knowledge. AIBrain has been frequently recognised as one of the top AI companies alongside Big Tech by Market Research firms. The company leads technology development in the areas of entertainment and education.
9. Domino Data Lab
Domino Data Lab is a Software as a Service (SaaS) solution that helps tech and data professionals program and test AI models. Its enterprise machine learning operations (MLOps) platform accelerates research, speeds model deployment and increases collaboration for code-first data science teams at scale. According to the company, Domino's products enable thousands of data scientists to develop better medicines, grow more productive crops, adapt risk models to major economic shifts, build better cars, improve customer support or simply recommend the best purchase to make at the right time.
8. Narrative Science
Based in Chicago, Narrative Science specialises in data storytelling. It has two products, Quill and Lexio, which both aim to help businesses understand their data and the story behind it. The products do this by creating a natural language generation technology to translate data from multiple silos into what it calls stories. The AI platform highlights the most relevant and interesting information, then turns data into easy-to-understand reports. By transforming statistics into stories Narrative Science supports its customers by converting numbers into knowledge. 
7. Vicarious
With the mission to develop intelligent robots for a new golden age, Vicarious is backed by over US$250m from investors. This investment comes from big names in the technology and AI industry like Jeff Bezos, Elon Musk, Mark Zuckerberg and Samsung. Its technology has been published in peer-reviewed journals like Science and Science Robotics. AGI is the finish line on the company's journey toward progressively more capable robots. Vicarious' approach leverages deep expertise in neuroscience and is shaped by a decade of research. With its extended team of customers, investors, advisors and industry partners, Vicarious is working hard to bring intelligent automation to businesses everywhere.
6. Ubiquity6
Ubiquity6 has built a mobile app that enables augmented reality for several people at once. Its mission is to unlock new ways for people to connect through shared experiences. Through its platform, users see and interact with objects presented by the fully dimensioned visual world of the Ubiquity6 app, immersing themselves in a creative or educational environment. The company pioneers multiplayer technology and infrastructure for new kinds of shared experiences. Ubiquity6 was acquired by Discord in June 2021, allowing the company to accelerate its mission.
5. CloudMinds
CloudMinds are a world-leading cloud robot and services company that develops the Human Augmented Robotics Intelligence (HARI) platform for robots. As one of the few players that offer an end-to-end cloud robot system in the global robotics industry, CloudMinds are the first to commercialise related products and services. The company aims to make helpful humanoid robots affordable for homes by 2025, and it will achieve this through cloud-connected robots. Essentially, cloud-connected robots are where diverse models of robots share a brain hosted on a cloud platform giving it access to an ever-growing number of skills.
4. DataRobot
The DataRobot enterprise AI platform accelerates and democratises data science by automating the end-to-end journey from data to value. It provides data scientists with a platform for building and deploying machine learning models. The software helps business analysts build predictive analytics with no knowledge of Machine Learning (ML) or programming and uses automated ML to quickly build and deploy accurate predictive models. Allowing customers to deploy trusted AI applications at scale, DataRobot's platform is centrally governed and gives customers the power of AI to drive better business outcomes. 
3. OpenAI
OpenAI is an AI research and development company founded in 2015. Its mission is to ensure that artificial general intelligence (AGI) benefits all of humanity. To do this, the company aims to directly build safe and beneficial AGI. Its director, Ilya Sutskever, is one of the world experts in machine learning. The founders are motivated by their personal concerns about the existential risk from AGI. As a non-profit, the company wants to freely collaborate with others across many institutions and aims to work with other companies to research and deploy new technologies.
2. Affectiva
Affectiva is a software company that builds AI that understands human emotions, cognitive states, activities and the objects people use. Its platform does this by analysing facial and vocal expressions. The company spun out of MIT Media Lab and created the new Artificial Emotional Intelligence (Emotion AI) technology category. Affectiva's Emotion AI is used in gaming, automotive, robotics, education, healthcare, experiential marketing, retail, human resources and video communication. The company was founded by Rosalind Picard and Rana el Kaliouby and has venture backing by leading investors including Kleiner Perkins, Caufield Byers, Horizon Ventures, Fenox Venture Capital and WPP.
1. DeepMind
DeepMind is a British artificial intelligence company that is dedicated to accelerating the industry with an interdisciplinary approach. It brings together new ideas and advances in machine learning, neuroscience, engineering, mathematics, simulation and computing infrastructure. DeepMind's founders began working on AI technology by teaching it how to play old video games from the seventies and eighties. Acquired by Google in 2014, Deepmind's research covers everything from climate change to healthcare and finance. In partnership with The European Bioinformatics Institute (EMBL-EBI), DeepMind launched its AlphaFold Protein Structure Database in 2021. This database more than doubled humanity's accumulated knowledge of high-accuracy protein structures