Top 10 AI chatbots transforming the conversation landscape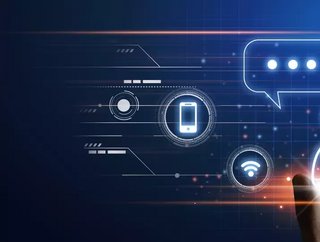 As more and more companies utilise AI chatbots to revolutionise their websites, AI Magazine explores the top chatbot offerings on the market
Helping businesses drive growth, chatbots act as a companion for businesses customers and aid the completion of the customer journey. 
Machine learning (ML) technology means these bots can maintain proactive communication at all hours of the day and guide customers while helping support teams thrive.
Capable of performing automated work, a chatbot is designed to carry out conversations with traffic on a website. With access to a wide range of information, chatbots can maintain an advantage through their ability to continuously learn.
Chatbots streamline interactions and enable employees to focus on more critical tasks while chatbots deal with repetitive conversations and questions asked by the customer.
10. Manychat
Built for sales and marketing, Manychat helps customers create a bot for Facebook Messenger, Instagram Direct Messages and SMS that is both free and easy to use. Requiring no coding, Manychat allows users to create their own chatbot in under two minutes. With its drag and drop building, users can automate conversations allowing them to spend time to drive sales, generate more leads and engage with new prospects.
9. Botisfy
Founded from the CEO's, Usama Noman, living room, Botisfy is a Facebook chatbot platform that makes it easy for customers to integrate chatbots into their system. It provides unified chat automation for businesses with omnichannel live-chat services connected with multiple platforms. By building stronger connections with its client's audiences, Botisfy enables a faster response rate, increased conversion rates, better customer retention, more qualified leads and a dedicated chatbot manager.
8. Aivo
Avio's chatbot helps its customers communicate with their own customers in real-time via text or voice. Its omnichannel solution provides a customer-centric experience and allows users to manage content in an agile way. The company's AgentBot is flexible so it has the ability to adapt itself in accordance with the rules of the channel it is planted in as well as respond automatically without compromising on a personalised experience.
7. Amazon Lex
A branch of Amazon's Alexa, Amazon Lex functions as a service for creating conversational interfaces using voice and text and can be used with any application. This AI technology understands intent, maintains context and automated simple tasks across many languages. Amazon Lex also connects seamlessly with other AWS services where it can query data, execute business logic and monitor performance.
6. Chatfuel
Focusing on media agencies and restaurants, Chatfuel's AI solution has no-code requirements. The technology allows companies to automate marketing, lead generation and customer support. With a drag and drop builder, Chatfuel's solution is easy to use and trusted by some of the world's largest brands. Since 2015, the company has provided a verified and approved automation method, Chatfuel is also an official partner of Meta, formerly Facebook.
5. MobileMonkey
MobileMonkey allows customers to automate SMS messaging, Instagram, Webchat and Facebook Messaging for more leads, sales and customer experience. Its OmniChat platform is the company's patented chatbot marketing technology that contains a multi-platform chatbot builder, a unified chat inbox and enables instant communication. With its simplicity, MobileMonkey is ideal for smaller businesses, but with its strong technology, it can be used in any sized business.
4. Microsoft Bot Framework
Known as the Azure Bot Service, this intelligent chatbot framework can be connected to online sites, applications, Slack, Cortana, Skype, Telegram, Messenger and SMS. Built with cognitive intelligence, Microsoft's chatbot is powerful enough to give smart recommendations and recognise users in images. Giving customers a comprehensive framework for building enterprise-grade conversational AI experiences, the bot extends businesses brands whilst keeping them in control of their data.
3. Acquire
Working 24/7 to solve customer queries, Acquire is programmed to provide answers to the frequently asked queries of the users, allowing support agents to focus on other complex questions. Containing a routing facility, the platform requires no coding knowledge and routes specific questions to the designated agents. The platform is trusted by many companies across the world including Samsung, Audi and Paysafe.
2. SurveySparrow
Allowing users to control the bot flow, SurveySparrow is an all-in-one omnichannel experience management platform. By building conversation surveys, SurveySparrow promises 40% more responses and a personalised service. Launched in 2017, SurveySparrow has over 50,000 customers in 149 countries backed, by 1.4 million in funding. The technology helps teams, big or small, keep every interaction and refine every experience. 
1. Flow XO
Conversational chatbot platform, Flow XO, has built more than 100 built-in modules and integrations. It helps users carry out complex tasks such as scheduling appointments, executing customised Java scripts and delaying a message for a given time frame. Flow XO for Chat is the company's feature-rich chatbox platform that allows anyone to create code-free online chatbots. As a cross-platform, users can create bots that interface with Facebook Messenger, Slack, Twilio SMS and more. Once their platforms are connected, users can create a back-end workflow with Flow XO for Workflow that controls what happens when a user interacts with your bot.