Tempus: AI cardiology, research and transforming healthcare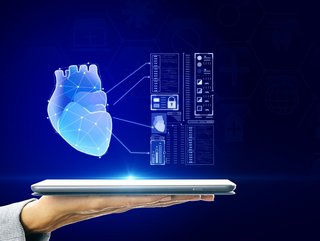 Joel Dudley, PhD, Chief Scientific Officer at Tempus discusses the importance of AI in healthcare and the impact of the company's AI cardiology research
Tell me about Tempus, your role and your responsibilities.
I serve as the Chief Scientific Officer at Tempus. I oversee our Research & Development activities and roadmap. In the last few years, Tempus has introduced precision medicine solutions in other disease areas outside of cancer, including our cardiology-focused collaboration with Geisinger Health. The Tempus Cardiology R&D team, led by Dr. Brandon Fornwalt, works closely with Geisinger to advance innovative algorithms to predict which patients are at high risk of experiencing certain cardiological events, like atrial fibrillation.
Why do you think AI is important to healthcare? In what ways will it transform the industry?
Advances in AI offer opportunities to do smart things with the increased volume and velocity of data generated in healthcare. We need to leverage AI to support the incorporation of novel, high-dimensional modalities such as genomics, advanced imaging into healthcare decision making. AI can also add value and novel insights to more traditional forms of healthcare data. Healthcare generates lots of "data exhaust" meaning there are many rich data points generated on patients throughout the course of care, but the siloed nature of healthcare makes it difficult for clinicians to "connect the dots" across siloed data streams to truly personalize care using all available, de-identified patient data.
Tell me about your AI model that looks into undiagnosed structural heart disease. What is its significance?
A team of clinicians and scientists from Tempus and Geisinger have developed a new AI model that can accurately identify patients at increased risk of undiagnosed structural heart disease (SHD), a progressive disease that can cause debilitating symptoms, and sometimes death. This group of conditions adversely affect the valves, walls, chambers, or muscles of the heart, and historically, many patients with SHD have gone undiagnosed. This research aims to support clinicians in identifying at-risk patients faster, before SHD ​​becomes severe.
In order to train the model to predict which patients would develop clinically significant disease, and may benefit from earlier treatment, The joint Tempus/Geisinger team led by Dr. Brandon Fornwalt used 2.2 million ECGs from more than 480,000 de-identified patients over 37 years of patient care at Geisinger. The model achieved excellent performance, and findings show that clinicians using this model can find greater instances of disease with fewer diagnostic studies, meaning we can find the disease earlier, faster, and more efficiently.
In what other ways has your company supported the industry with AI?
Our AI-based cardiology research conducted in collaboration with Geisinger started with a Nature Medicine paper, which demonstrated that AI can predict mortality directly from ECG data even in the large subset of ECGs interpreted by physicians as normal. And in 2021, we introduced a jointly created AI model that can predict the risk of new atrial fibrillation (AF) and AF-related stroke was published in Circulation and was later granted Breakthrough Device Designation by the U.S. Food & Drug Administration.
Tempus is continuously improving and developing our portfolio of AI-driven technologies. Our various algorithms can be used to build diagnostic models that more effectively identify the risk of disease, response to treatment, and the likelihood of specific health outcomes, earlier on in a patient's treatment journey. For example, Tempus recently launched Tempus Edge, an innovative platform that provides pathologists with access to AI models that can identify potentially actionable biomarkers among patients who would benefit from additional testing and may qualify for targeted therapies, including those in clinical trials.
We also have introduced a collection of predictive algorithmic diagnostics in oncology designed to predict specific biological signals or clinical endpoints, ultimately supporting physicians in their decision-making as they seek to make more informed decisions for their patients. We currently offer Tempus|HRD, Tempus|TO, and Tempus|DYPD. You can read more about each of those here.
What's next for Tempus?
We have built a disease-agnostic platform that is designed to aggregate de-identified data and develop insights to power intelligent diagnostic tests, whether it be genomic sequencing tests in oncology or ECGs in cardiology. Ultimately, our goal is to make diagnostics intelligent across disease types so that physicians are able to personalize each of their patient's treatments. And to leverage our scalable technologies to deliver these intelligent insights across the healthcare ecosystem.