Tech Nation: Boosting UK's AI industry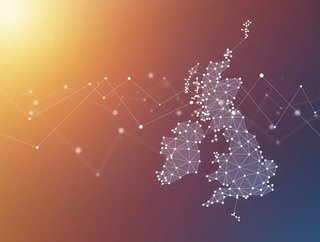 The growth platform for tech companies and leaders provides Applied AI 3.0 programme
Tech Nation, the growth platform for tech companies and leaders, is supporting the UK's most exciting tech companies through the unique challenges that scaling an AI company presents, with its Applied AI 3.0 programme.
Designed to utilising peer-to-peer support and member's shared experiences, participants to the programme must be able to demonstrate an ability to make a positive and tangible impact on today's society at a crucial stage of their growth journey.1
Recently, the London-based AI tech firm, askporter, was been selected by Tech Nation with a successful submission that included extensive information on the new version of its AI platform, as well as its roadmap, customer commercial data and details of the company's growth over the past 12 months.

Askporter, which specialises in providing AI platforms that enable public and private sector organisations to manage their customers, places and assets autonomously, was one of a small number of companies chosen to join the distinguished programme.
Lee Morris, Chief Commercial Officer for askporter, said: "We are incredibly proud to be recognised among the UK's most ambitious tech firms for inclusion in the Tech Nation AI 3.0 programme. This membership reflects the hard work and innovation that has gone into developing our platform over the past four years, and we are delighted that our commitment has been recognised. Being a part of the Applied AI 3.0 programme will help us greatly to accelerate our scale up further and achieve our key goals."

Headquartered in London, askporter currently employs a team of 27 tech specialists – forecast to accelerate to 50 within the next 12 months. In 2020, the innovative tech firm received a fresh round of £2 million in funding to enable it to meet the accelerated demand for AI assisted solutions. This follows significant investment from a number of leading VC's and investment companies including Google, with askporter looking to raise another growth round in 2022.
Other existing members of the AI programme include cutting edge tech companies such as Deliveroo, Zoopla and QuBit.