Skyline AI: the real estate AI company acquired by JLL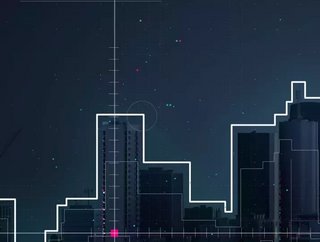 Following the announcement that JJL acquired Skyline AI, leaders in AI solutions to transform commercial real estate, we take a closer look at the company
JJL has acquired Skyline to incorporate its technology and proprietary data into its products. This means JLL clients will be able to better predict future property values, improve cost savings, identify promising investment opportunities and make critical business decisions, such as when to raise rent, renovate or sell.
Discussing the acquisition, Guy Zipori, co-founder and CEO, Skyline AI said: "Skyline AI has worked closely with JLL as an investor since 2018. The next natural step is to become part of JLL, a multi-billion-dollar global company that sees the transformative power of the Skyline AI platform."
Skyline AI's platform provides fast and comprehensive analysis of commercial real estate properties. The company, which was founded in 2017, is backed by Sequoia Capital, JLL, TLV Partners, Nyca Partners, DWS group and others. 
Utilising AI and machine learning for maximised investment 
The company was founded by technology entrepreneurs Guy Zipori, Amir Leitersdorf, Iri Amirav and Or Hiltch. The group have a proven track record of building, scaling and selling technology companies.
As a major player in the CRE market, Skyline AI was named one of the most innovative AI start-ups by the CB Insights Global AI 100 list. 
With its platform Skyline uses proprietary AI and machine learning (ML) models to process data from more than 300 data sources. It also tracks 10,000 attributes such as owner information, property characteristics, demographics, historical transactions and debt for 400,000 multifamily properties across the U.S.
Over time, Skyline AI's platform identifies discrepancies and determines which information is most accurate to help investors maximise their investment and leasing opportunities.
Merging data science, software engineering and real estate
Skyline AI has merged three disciplines, data science, software engineering and real estate, to reinvent real estate investment.
The company's data science team have hands-on experience in every sector of innovative AI solutions. Skyline AI calls this team an "integrative force" that love the challenge of solving an unsolvable problem. They are also committed to being part of the AI revolution that will change the world for the better.
Its engineering team is comprised of IDF intelligence engineer veterans and have vast experience accessing difficult-to-obtain sources. The team specialise in mining, denoising and cross-validating large sets of data. Its real estate team have over $45 billion in collective global real estate transactions and bring over 50 years of experience.