Singapore-based tech startup Advance.ai raises $200M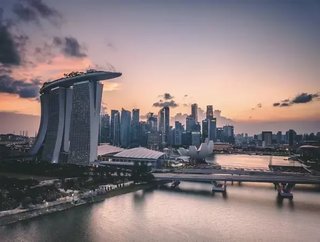 Advance.ai, a Singapore-based start-up raises $200 million to detect fraud and 'revolutionise' credit system
The investment from Warburg Pincus will also be used to scale up the company's operations and accelerate future expansion, according to an exclusive report from Reuters.
The new funding makes the startup one of a small group of Southeast Asia unicorns with a valuation of $1 billion or more.
The fundraising round was led by Warburg Pincus, one of the world's biggest private equity firms. Other backers include Chinese investment firm GSR Ventures and a subsidiary of Singapore state investor Temasek Holdings and others. In 2019, Advance.ai had raised $80 million from investors including Chinese venture capital firm Gaorong Capital and Pavilion Capital. Before that, it raised nearly $55 million - according to its website.
A 'more accurate and democratic alternative'
The 7-year old Advance.ai uses AI to revolutionise the credit system by creating a more holistic, accurate, and democratic alternative to existing credit scoring methods. It also offers digital identity verification, fraud detection, and credit scoring services.
The company was founded in 2014 by Chun Dong Chau, Dong Shou, and Jefferson Chen, to help companies reduce fraud risks and improve operational efficiency. It operates in the key sectors of banking and fintech, telecommunications and retail. It also provides the technology to expand credit scoring for financial institutions operating in emerging markets.
Solid backing
The startup is backed by experienced and successful entrepreneurs and investors in Singapore, China and the US, with industry experience from the likes of Goldman Sachs, Farallon Capital, Two Sigma, Amazon, Accenture, Tencent, Baidu and HSBC. The startup currently has more than 1,000 clients in its key sectors such as banking, e-commerce, fintech and retail.
One of the sources in the Reuters report said that Advance.ai's valuation is likely to more than double from its last capital raising Series C round from two years ago. The startup has raised a total of $336M in funding over six rounds and is funded by at least nine investors, including ZhenFund and GSR Ventures.