Recruitment platform PandoLogic to be acquired by Veritone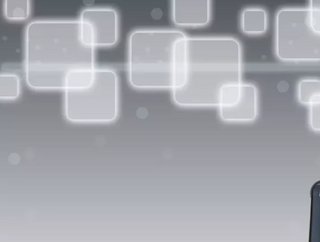 Veritone is to acquire the leading provider of intelligent hiring solutions, PandoLogic-we take a deeper look into the company's success and history
PandoLogic's programmatic recruitment advertising platform helps employers source talent faster and more effectively with its use of predictive algorithms, machine learning and artificial intelligence (AI). Now, AI company Veritone is to acquire PandoLogic to expand its AI platform for intelligent recruitment.
Through the use of AI, big data and proprietary campaign algorithms that fully automate and optimise the job advertising process, employers can source quality applicants faster and more efficiently with PandoLogic's platform.
Optimisation of the job advertising process spans from job classification and targeted distribution to budget allocation and dynamic bidding across diverse job categories.
The company's talent acquisition solutions connect publishers, employers, job board operators and job seekers across a shared talent network using an advanced programmatic platform.
Since it was founded in 2007, over 125,000 employers and more than 700 digital publishers have benefited from PandoLogic's AI solution. The company is the leading marketing and conversational AI platform in North America.
The automated and self-learning recruitment platform
pandoIQ is PandoLogic's AI-enabled talent acquisition platform. The platform is both automated and self-learning.
This makes it the only programmatic recruitment platform that continuously reviews and optimises performance throughout the campaign to ensure recruiting needs are met.
By dynamically allocating an employers budget, organisations that use the AI platform can increase its return on investment while decreasing its recruitment marketing spend.
The pandoIQ platform sources, screens and recommends qualified and interested candidates. It brings a whole host of benefits to customers, the platform provides:
Effective prediction and targeting - this leads to improved performance and quality of a job advertising campaign.

Automation and optimisation - resulting in reduced resources and expenses with maximised recruiting results.

AI-based algorithms - this takes the guesswork out of job advertising and improves decision making with PandoLogic's proprietary AI Software.

Complete data transparency - allows companies to gain real-time results as well as a comprehensive overview of how the recruiting campaign is performing.
Best-in-class AI technology
Offering best-in-class AI recruitment marketing and conversational AI technology, PandoLogic will be acquired by Veritone, the creators of the world's first operating system for AI.
"With our shared vision for AI and strong cultural alignment, we are looking forward to becoming part of the Veritone family. In combination with Veritone, we both will be able to utilise our cognitive engines to help customers create even deeper insight and efficiencies in their hiring practices and beyond," said Terrance Baker, CEO of PandoLogic.
Total consideration for the acquisition of PandoLogic is $150 million, consisting of upfront payments of $50 million in cash and $35 million in Veritone stock. The remaining 43% is payable based on earnouts tied to financial performance in fiscal 2021 and 2022