Pony.ai Debates Whether to Go Public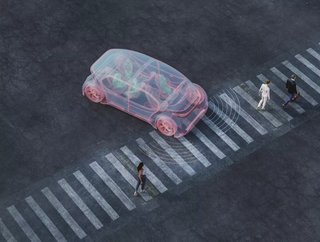 As self-driving technology startup, Pony.ai, seeks to accelerate its commercial growth, executives might raise extra funding by taking the company public
Pony.ai intends to commercialise self-driving technology. Backed by Toyota, Hyundai, and GAC, the company will implement its driverless tech in hundreds of vehicles next year, followed by tens of thousands in 2024-25. It certainly won't be the only contender—companies from Tesla to Google have launched their own efforts—but the North American company's unique presence in both the U.S. and China gives it some extra credos. 
Recently, Pony.ai tapped Lawrence Steyn, Vice Chairman of Investment Banking at JPMorgan Chase & Co., as the company's new CFO. This marks a significant step towards accelerating commercial growth and achieving a global rollout. So far, Pony.ai has raised more than US$1bn, including US$462mn from Toyota. In total, the startup was valued at US$5.3bn as of last year. Now, its new CFO will have to decide whether the company goes public—and if so, when he'll start selling shares. 
What's The End Goal? 
Fundamentally, Pony.ai aims to revolutionise the future of transportation. In 2016, former Google and Baidu engineers Peng and Lou Tiancheng founded the startup in Silicon Valley. Since then, the company has launched the first public-facing robotaxi service in Irvine, California—the first of its kind in the state's history—and started testing driverless vehicles in Guangzhou, China. 
When TIME Magazine asked James Peng, Pony.ai's co-founder and CEO, what his first experience in a self-driving car was like, he described it as life-changing: 'To see a vehicle drive by itself without human intervention was like science fiction'. Since then, Pony.ai has accumulated more than 1.5 million kilometres in autonomous road testing in complex, chaotic conditions. But it will take additional funding to get the startup where it needs to go. 
Will Pony.ai Achieve Wide Adoption? 
First of all, there are other competitors raising capital. Self-driving cars cost a huge amount of money to produce, as they rely on sophisticated semiconductors, cybersecurity software, and metals—which means that in the race to conquer the market, those with the biggest pockets often come out on top. 'It's a long-term, big opportunity', Peng told Reuters. 'So it requires a long lead time for spending'. 
Among the competition is Alphabet's Waymo and General Motor's Cruise, both of which intend to expand into additional cities and countries and improve their safety technology. In this aspect, what one company accomplishes will benefit them all. Currently, global regulators are unconvinced that autonomous vehicles are safe. 
Yet lest we forget, humans aren't perfect drivers either. 'We still see more than a million people die from traffic accidents a year', Peng said. '90% of traffic accidents are caused by human error. People get tired and distracted. By using computers to drive a vehicle, we'll make driving safer'. He added: 'Within 3 to 5 years, we'll see thousands or tens of thousands of [self-driving] vehicles on the road'.