Peak pave the way for its expansion into North America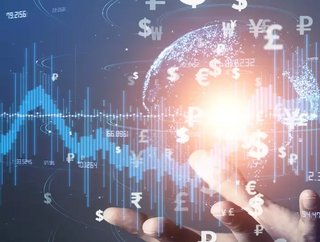 Fintech service provider, Peak have signed an agreement to acquire artificial intelligence (AI) company Cubeler to support its expansion into North America
Peak Fintech Group are an innovative Fintech service provider and manager of the Cubeler Business Hub. The company have announced it has reached an agreement to acquire 100% of the issued and outstanding shares of Cubeler.
Based in Montreal, Cubeler developed and owns the worldwide commercial rights to the technology at the core of Peak's Business Hub. The company specialise in AI and analytics.
Cubeler, through its business development ecosystem, provides its members with funding and credit offers from banks and other lending institutions. It also gives its customers the ability to connect and network with other business owners, timely market intelligence on various industries and advertising opportunities. The company provide this all free of charge.
"This acquisition is without a doubt the most important transaction in our Company's history," said Johnson Joseph, CEO at Peak. 
"It not only gives us complete autonomy on the technology responsible for generating 90% of our revenue, but just as important, allows us to begin the next phase of our vision for the Business Hub, which is to create a global ecosystem of businesses and financial institutions where analytics and AI are used to conduct business more efficiently," he continued.
Allowing small businesses to leverage AI 
According to Joseph, Peak wants to take elements of its operations in China, such as its ability to control the flow of funds to help its members get paid faster, and then integrate this operational model within Cubeler's ecosystem.
By integrating elements of its operations into Cubeler's ecosystem Peak will create a North American Business Hub that will provide members with the best of both companies when Peak launch its North American operations later this year.
Peak will also borrow and implement elements of Cubelers current ecosystem to its Business Hub in China to generate new revenue streams from its Chinese operations.
"The vision is to eventually replicate the Business Hub concept in other parts of the world and allow all members of a then global network of businesses to connect with one another and remove, wherever possible, all geographic barriers and allow small businesses to leverage AI and the Hub to conduct business on a global scale," commented Joseph.
It is expected that the acquisition of Cubeler and expansion to North America will have a significant impact on Peak's future revenue.