o9 Solutions announces USD$295mn for its AI platform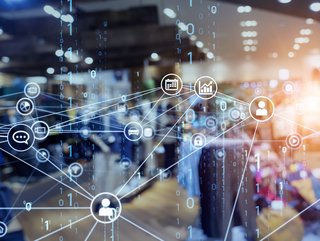 o9 Solutions, a leading enterprise AI software platform provider for transforming decision making has announced a USD$295mn round led by General Atlantic
The enterprise artificial intelligence (AI) software platform, o9 Solutions looks to transform planning and decision-making which translate into better financial results.
US-based o9 has announced it has received equity investments totalling $295 million from General Atlantic, including BeyondNetZero, Generation Investment Management and existing investor KKR.
With this significant investment, the company will build on its momentum and accelerate growth for its AI-powered Integrated Business Planning platform, Digital Brain, across industry verticals and markets.
Additionally, o9 will drive innovation with more research and development, industry knowledge models and partner ecosystem development. Ultimately, it will help more companies implement its game-changing platform faster and gain greater value.
"We have an unprecedented opportunity in front of us," said Chakri Gottemukkala, Co-Founder and CEO of o9.
"Demand and supply volatility and complexity has been growing and the pandemic has only accelerated the challenges companies face in meeting customer service and financial goals. At the same time, there is significant pressure on boards and executives from customers and employees to also drive meaningful improvements in sustainability goals. And we believe that o9 is poised perfectly to help companies deal with these mega trends with a differentiated, proven platform," he added.
Its platform, Digital Brain helps companies to achieve improvements in quality of data, the ability to detect demand and supply risks and opportunities earlier and forecast demand more accurately.
This capital raise follows a record year. o9 reported a greater than three-fold year-on-year jump in annual recurring revenue (ARR) from new customers.
Leveraging o9 Solutions' AI software platform
Leading companies across a number of industries, including retail, manufacturing and life sciences, leverage the Digital Brain platform to transform their supply chain as well as their commercial and integrated business planning capabilities.
By utilising this platform, these companies can build a live, digital model of enterprise data and knowledge. This helps them detect demand and supply risks and opportunities, forecast demand more accurately, and evaluate what-if scenarios all in real-time.
The technology matches demand and supply intelligently, in doing so, o9 Solutions drive greater alignment and collaboration between customers, internal stakeholders and suppliers across the integrated supply chain.
As a result, clients can realise significant value from their commercial plans and decisions while making a measurable positive impact on the environment.
o9 was founded in 2009 by Sanjiv Sidhu and Chakri Gottemukkala. The pair of tech entrepreneurs have a track record of value creation by delivering innovative planning solutions for global companies.
The company was founded to bring together some of the world's best technology, planning and industry experts on a mission to create the most value-generating enterprise software platform.