Nvidia set to seek EU OK for Arm deal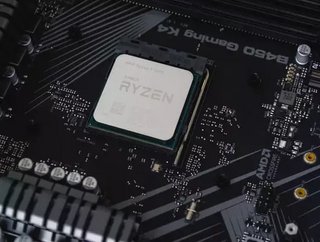 Artificial intelligence firm Nvidia is set to seek EU go ahead for $54 billion Arm deal
Nvidia looks set to seek EU antitrust approval for its $54 billion takeover of British chip designer Arm, with regulators anticipating the launch a full-scale investigation after a preliminary overview. This is according to sources from the Reuters news agency.
The world's largest maker of graphics and AI chips introduced the Arm deal, sparking a direct backlash within the semiconductor trade.
A request to the European Commission for approval of the deal will kick off a 25-working day preliminary overview and Nvidia. 
The sources previously said in June that Nvidia will not be ready to meet a March 2022 deadline for closing its deal, due to the European regulators' reluctance to look at the case until after the summer holidays.
Britain's competitors regulator stated final week that the deal might harm competitors and weaken rivals, and required an additional prolonged investigation.
Nvidia is reported to have put in a statement: "This transaction will be beneficial to Arm, its licensees, competition and the industry. We are working through the regulatory process and we look forward to engaging with the European Commission to address any concerns they may have." 
Arm hadn't offered a response to the report at the time of publishing. In a statement on the Nvidia website, Jensen Huang, founder and CEO of the firm said: " We are buying Arm because we want to advance computing further. The future of computing is going to move further from the cloud to the edge. That is what Arm is fantastic at. Where we are fantastic is AI. So imagine the possibilities in putting AI at the edge.
Major semiconductor player amid short supply of components
Arm, presently owned by Japan's SoftBank Group Corp, is a major global player in the industry of semiconductors, essential components of electronic devices which enable advances in communications, computing, healthcare, military systems, transportation, clean energy, and countless other applications. 
A shortage of semiconductors has been troubling the global economy for some time, squeezing supplies of everything from cars to headphones. The dearth of chips has exposed the modern world's reliance on these miniscule components, the basic building blocks of computers which allow electronic devices to process data.